Peace Hyde ; The mastermind behind the 'Young Famous and African' reality show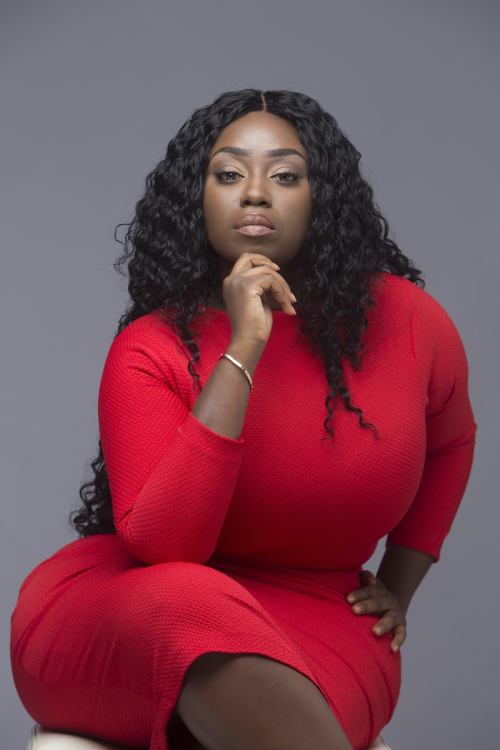 The Young Famous and African show that debuted recently on Netflix has been on Netizens' lips in the days following its premiere. The show is Netflix's first African reality series which seeks to change Africa's narrative and project the continent in a new light.
The unscripted show stars celebrities such as Tanzanian Bongo musician Diamond Platnumz and his ex-wife Boss lady Zari Hassan, Naked DJ Quinton Masina and his girlfriend Kayleigh Schwark, stylist Swanky Jerry among others as they juggle fame, relationships and their careers.
Peace Hyde is the creator and executive producer of the show. The Head of Digital Media and partnership is also the producer of the award-winning documentary dubbed, 'Inside Nigerias push to end police brutality'. The media personality juggles many vocations, among them TV hosting, journalism as well as activism. She has hosted talk shows such as Forbes Africa's My Worst Day With Peace Hyde, Friday Night Live as well as MTN Hitmaker. Her works have been featured on top-notch platforms including CNN, Fox News, Huffington Post and Ebony among others.
Peace was named as Ghana's most successful media maven and was also named as one of the 100 most influential young people in Africa for 2017 and 2018.
During an interview with CNBC Africa, Peace revealed that the idea behind Young, Famous and African was to project the continent in a new light and tell stories that celebrate Africa.
"Young Famous and Aftican has been in the works for four years. A lot of people are hearing about it now...I had an extreme passion to tell African stories that really celebrate Africa on a whole..."
Peace further puts it out that she wanted to project a more cosmopolitan version of the continent.
"I noticed that the stories that were being told about Africa are very traditional, rich in culture, rich in heritage, good. But we never saw the cosmopolitan more appealing version of Africa. And I was very intrigued to meet Africans. How can we project this to the world because it exists? And that's how the origin of young Famous and African came about."
Over the years, Peace revealed that there had been a lot of communication with different networks really deciding the best place to call home for her vision. Hyde revealed she partnered with Netflix to sell the African message because of its large number of consumers.
"I think in terms of telling the story, I wanted something that was projected globally. Netflix has a subscriber base of 250 M users but at the same time, it is the number one streaming platform in the world. It was an opportunity to really team up with the greatest platform for content and for selling the African message and I felt they had the passion of telling the authentic African story."
Having achieved milestones, Peace says that being African doesn't stop at being on magazine covers or podiums. She further acknowledges that there is a message she had to send to the world.
"...and the ideal way to do that is really to show every single African that being African and being great doesn't stop at podiums and magazine covers. Sometimes it's normal people that started on the streets of Lagos, Ghana , East Africa that started with just a dream, like we all have and stopped at nothing until they reached the top...it's not about the glam and glitz alone, it's about real African showing you their authentic real lives...we thought there was a powerful message to send to the world."