"Five or Six": Diamond Platinumz admits uncertainty over how many children he has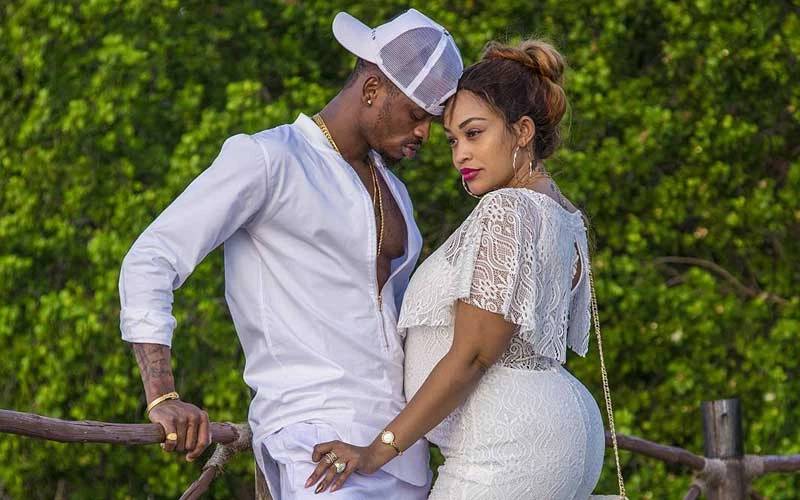 Diamond Platnumz AKA Father Abraham has revealed details about his little-known firstborn daughter in the hit reality show 'Young, Famous and African'.
The '31st-year-old' hitmaker revealed that he has five or six children, further adding that he is not sure about the number of children he has sired. Just when he had begun enjoying his fame, he sired a child after a one-night stand.
He said, "There's another one, she's supposed to be my first kid. She must be about ten years old. When you first come out, you feel like the world is yours. I went on a tour to Mwanza then I had a one-night stand. Then I heard after some time that she was pregnant. Someone told me that she has my kid. I have tried my level best to get connected but the mother keeps pushing me away..."
He further revealed that he had also sired a child with a married woman. "A couple of months back my mum told me she met this lady, I know this lady and the lady said she has my kid. Then she doesn't want to tell me, because she is married and the husband thinks that is his kid."
Diamond has other children with his other baby mamas. He sired two children with Zari 'the boss lady', Prince Nilan and Latifah Dangote. With Tanasha Donna, they sired one child, Naseeb Junior. The Bongo star also has a son with Hamisa Mobetto called Dylan Abdul Naseeb.
The 'Young , African and Famous' reality show has been on the trend immediately after its premiere. The show stars celebrities like South African rapper Nadia Nakai, Zari the boss lady, Naked DJ and Swanky Jerry among others. Netizens have also raised concern over having missed out on their favourite celebrities on the show.