Why comedian Eric Omondi is on a hunger strike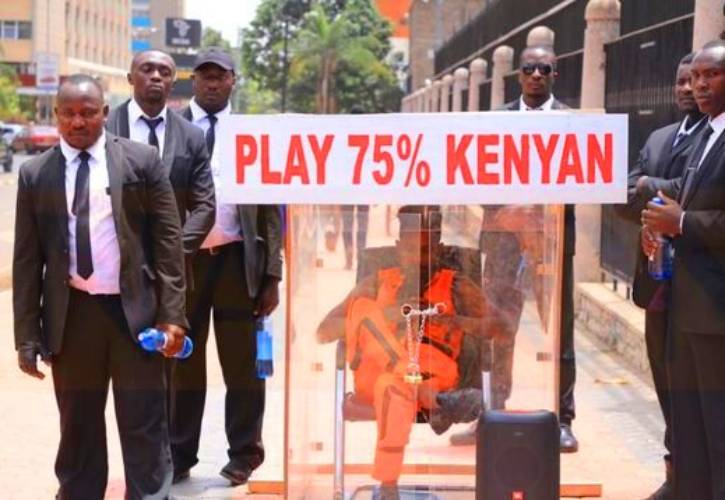 Comedian Eric Omondi is known for pushing the envelope for the causes he believes in. His latest move, therefore did not catch Kenyans by surprise. Believe it or not, Omondi arrived at the parliament buildings locked up in a transparent stand to fight for local content.
In a video shared on his social media pages, Omondi was carried by six men in black straight to the entrance of the parliament. He has vowed to stay inside the stand as long as he can until the 75 percent bill of Playing Kenyan content on the mainstream media is passed.
"I am officially declaring a hunger strike. If I have to stay here for two months and die of hunger, so be it until they start the conversation," he said.
Dagoretti South MP John Kiarie who checked on Erick while inside the stand said that MPs should be lobbied to champion the cause.
Since last November, Omondi has been advocating for prioritization of local content, eliciting diverse reactions and opinions from artists in Kenya and elsewhere.
In one of his posts yesterday, he cautioned that those members of the parliament who will not visit him in the stand will be voted out.
"Kenyans tell your MPs that they have until 4 pm to visit the stand. Those who will not commit will be campaigned against and voted out, mark my words." he said.