Why skinny girls love moneyed, chubby daddies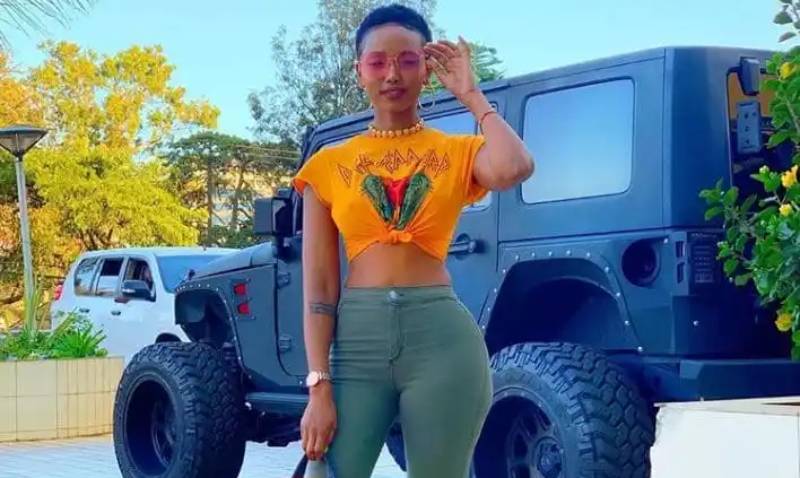 For the majority of women looking for men, tall, dark, ribbed and handsome is always on the checklist. However, there is a new breed who like their men chubby, husky, and straight-up fat with a few spare tyres.
Recently, Kenya's celebrated socialite Huddah Monroe shocked her fans when she confessed her undying love for chubby, moneyed men. Chilling with the big boys according to the socialite, makes her a happy 'baby' on the bouncing castle.
On her instagram page stories, Huddah boldly indicated that she has an eye for chubby daddies since she is so petite and he would be her bouncing castle.
"I love chubby daddies with money. I wanna bounce on them," she wrote.
If you thought that was a shocker, wait for this: Research has now proved that more and more women are looking for chubby men. Apparently, they make the best of husbands. Here are top benefits of dating men with some extra cushion.
They make great lovers
Every woman can hang herself for a man with a six pack and big biceps, but being cuddled by a plump guy will make you feel more adored and loved. Besides, they are better in bed. These one-pack daddies, as per the 2010 study by the International Journal of Impotence Research, can last 7.3 minutes longer in bed than slimmer men. Could it be because they think more of their partners than themselves?
Chubby men are genuine
Most fat guys are never pretentious about themselves, they are comfortable under their own skin and never pressure their partners over outer beauty and weight issues. Fat men have greater personalities than muscular men. They have high self-esteem and confidence despite their body shape, compared with muscle men who spend time in the gym trying to maintain weight.
They are available
Unlike their toned counterparts, chubby men have time to make money and spend time with their loved ones. Gym-freaks are broke, ever busy and self-obsessed with their six pack and biceps. Any free time is gym time.