Singer Nadia Mukami to Eric Omondi: Did you expect me and Masauti to fight the event promoter?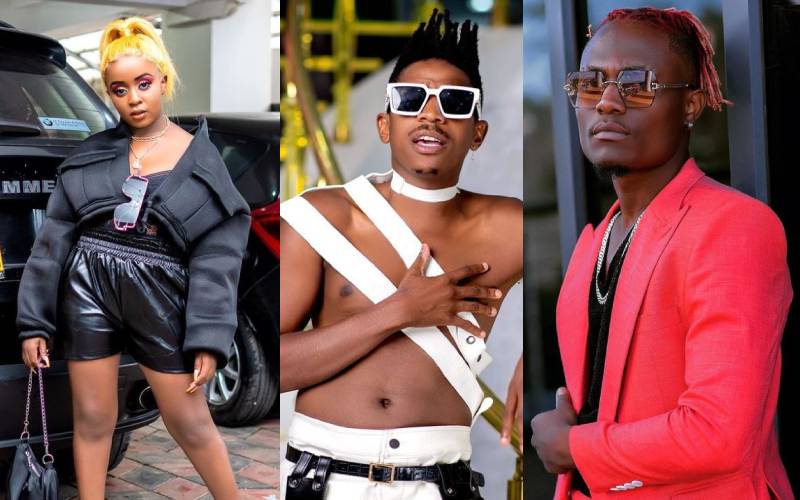 Kenyan popular singer Nadia Mukami has taken a swipe at Eric Omondi for alleging she and Masauti were disrespected at an event in Mombasa.
This according to Eric was after Nadia and Masauti checked into the event very late, and were denied ample time to perform in order to pave way for Tanzania's Mbosso, a move that saw Masauti beg to finish his performance. Nadia has now blasted Omondi for expecting too much within a short period of time.
"Did you expect me and Masauti to fight the event promoter for you to know that we are fighting for the industry? There are things that don't need chest-thumping. We are fighting hard and you have a valid reason to push for the protection of the local content but your approach is unmatched. Stop making it your fight alone," she wrote.
She further added that such conversations need to be held by the entire entertainment industry with the best systems and structural organizations. Omondi in his reply claimed that Mukami and Masauti should never allow anyone to disrespect them; as they are just important as artists like Mbosso.
"You were simply looked down upon and belittled and such acts determine what you earn. We have already begun conversations and systems are being put in place but as an artist, you have become adamant," Omondi said.
For a while now, comedian Eric has been advocating for the consumption of local content,.The campaign is aimed at promoting local content and local artists.