Concert season: December events to look forward to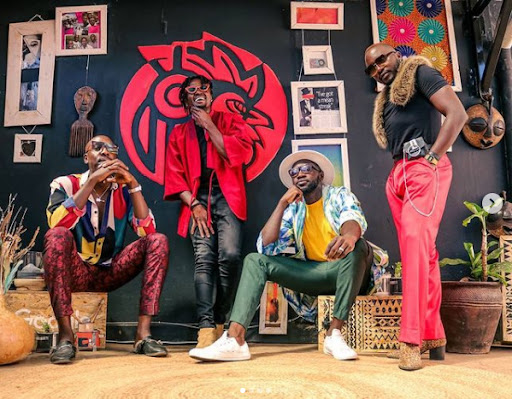 Kenya is a 'sherehe' nation and, as such, it will be parte after parte during the holiday season. International and local artistes have lined up a series of events during to celebrate the end of the year. And with the relaxed curfew and Covid-19 restrictions now a thing of the past, party animals can make merry without worry. Here are a few of the top events coming up as we bid the year adieu:
NYE Glow Fest
The long-awaited glow fest will feature Jamaican dancehall artiste Charly Black. The new year's eve festival will go down at Ngong racecourse.
Unruly Rave
The Unruly Rave, which will feature Jamaican artist Andre Hugh Sutherland aka Popcaan, has been scheduled for February 26th 2022 from noon till late.
Paradise Lost Festival
The Jamhuri day event will bring forth a live outdoor music experience at The Paradise Lost . It will be hosted by popular media personality Mike Njenga. Popular Kikuyu musicians Kareh B and Jose Gatutura will perform live.
AfroVasha Event
Popular Tanzanian Bongo artiste Alikiba will grace the event at Lake Naivasha Resort during the Jamhuri weekend. Alikiba will also feature local artists like Nyashinski, Otile Brown and Femi One. There will be live performances by Mr. Fabz and top-notch DJs like DJ Slick and DJ Incredible.
Mseto Festival
Popular Tanzanian musician Harmonize aka Konde Boy will headline the Mseto Festival. The festival will happen in different cities in Kenya for the entire December holiday. The musician will visit ten towns on his music tour.
Bright 2 A Future
Tanzanian music star Mbosso will headline the event on 18th December. The live performance will happen at the great Lake inside the Butterfly Pavillion in Mombasa.
NRGWave 2021
The Year Eve's festival will go down at Carnivore grounds. It will feature Jamaican dancehall artist Konshenz and other Kenyan superstars.