Not about the money: Why Jamaican, Bongo, Naija artistes are rushing to Kenya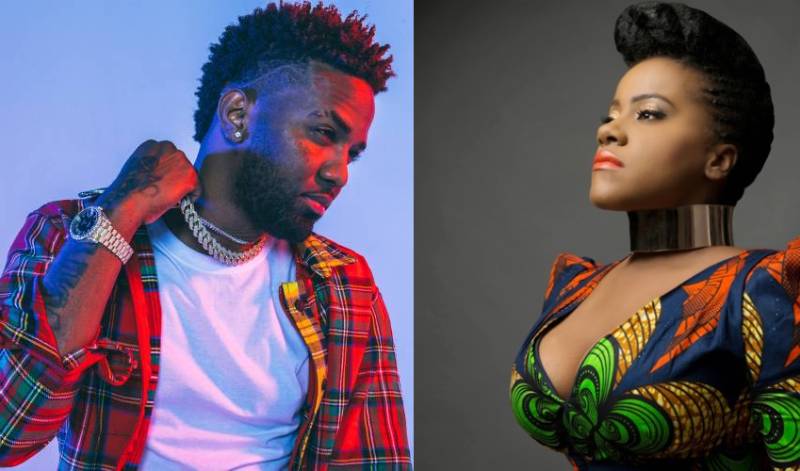 Nigerian artist Omah Lay recently graced the Pizza and Wine Festival Kitenge edition at Royal Gardenia Gardens. During a press conference, Omah Lay revealed that the two-day festival was motivated by his large fanbase in Kenya.
"I got a lot of love from Kenya. I got a lot of fans coming from Kenya. I want to connect with my fans. For me it's just not about the money," said the Lolo hitmaker.
Elsewhere, Award-winning Nigerian highlife singer, songwriter, Adekunle Gold was thrilling his fans in a live performance in Nairobi, at Waterfront Karen. That's not all; Jamaican singer Shauna McKenzie, aka Etana, lit up the stage at the Pamoja Festival in Nairobi.
Truth be told, the list of artists who have graced Kenyan concerts could stretch from here to Timbuktu. Let's not get started with the ones who have booked tickets for December shows. Chinsea Lee alias Shensea recently confirmed that she is coming to Kenya. The 25 year dancehall artist is famous for hits such as Sidechick Song, Bad Habit and Bad Alone.
Others who have packed their bags include Jamaican artist cum deejay Andre Hugh Surherland alias Popcaan who will be performing on New Year's Eve. Charly Black alias Desmond Mendez announced his planned visit to Kenya through an Instagram video. The Sidung hitmaker will perform on December 31 at the Ngong Racecourse. The New Year's Eve visit will be his first in the country. Romain Virgo, Kranium have also confirmed plans to visit the country.
What makes Kenya so attractive to artists from Nigeria, Tanzania and even Jamaica? According to event organizer Eddy Brown, "They love it all because they feed their ears with what Kenyans love to hear; which is dancing and that's where Jamaican artists carry the day because of their style of music which appeals to the Kenyan market."
PR specialist Anyiko Owoko couldn't agree more as she believes Kenya is the musical hub of East Africa and the entertainment buzz influences what happens in the industry.
"Kenya is also an approved prime spot for international artistes who enjoy larger audiences and fanbase herein," she told The Nairobian.
This love is so deep that Jamaican artist Garfield Spence alias Konshenz, cancelled offers closer home to attend a show in Kenya.
"I had four offers for December 31st all way closer to my home and less of a hassle but I chose Kenya. Because of the raw vibe and energy...we just love your country and your people and they love us back..."
Some people argue that the large fan base in Kenya is lucrative for international acts who reap huge financial rewards.
"Nobody is trying to milk your country. Your country just has a crazy love for all genres of music," Konshenz said in response to this claim. "Are you upset with international artists for loving your country?" he told Comedian Eric Omondi who has of late been advocating for more airplay time for local music.
Some artists such as Sauti Sol's Bien Aime have shut down such critics. During an interview on Jalang'o TV, Bien called out musicians who reject International artistes visiting the country.
"It is very unAfrican of us to be pissed with other Africans coming to make money here...that's xenophobia," he said.
The celebrity singer further urged local artistes to develop a global mindset so that they may also grow in their music careers. He said, "Let Africans come make money here and you have a global mindset, go make money in other countries..."
But what do Kenyans really want; international or local shows?
"International artists always win because Kenyans just love their sound , especially if they can dance and sing along to it which at the end reverts more revenue than an only Kenyan lined up event," said event planner Edgar Kakoyo alias Eddy Brown.
Lately, event organizers and artistes have been receptive to fusing local and international artists. According to Eddy, such shows attract larger audiences.
"If you mix them you appeal to a larger crowd of which we have gone that route and also booked local Kenyan acts," he told The Nairobian.