Enough is enough: Amira threatens to divorce husband Jamal Roho Safi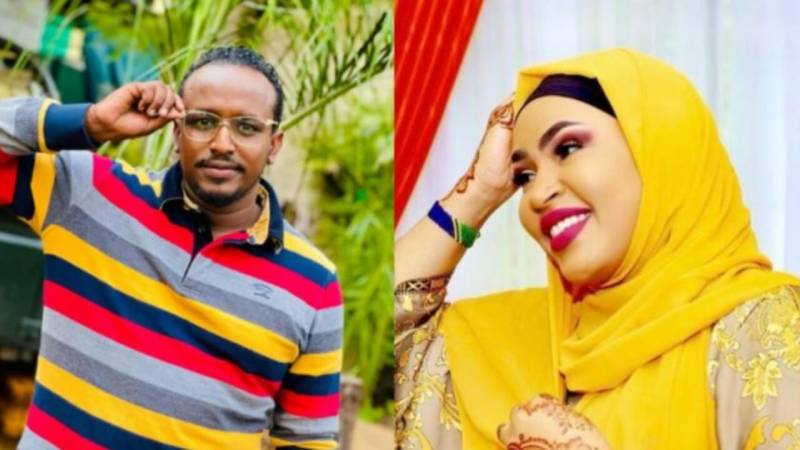 Amira, the wife to the Chairman Matatu Association Jamal Roho Safi claims to be the newest single mum in town, after she got tired of her husband disrepecting her.
"As from today, kindly consider me as a single mum. Jamal roho safi, get the divorce paper ready. I am not going to let you disrespect me again" she said, adding that she has finally got the courage to stand alone.
"Sometimes it reaches a point where enough is enough. And today being the breaking point for me, I hope this will also give you the courage to leave whatever is holding you back. I am working towards becoming a better version of me and caring for my kids. One step at a time," Amira shared with her social media followers.
Amira' s latest outburst is a reaction to a birthday message Jamal sent to his ex-lover Amba Ray. Jamal and Amber broke up three months ago and the two have remained friends.
Jamal went back to his wife but their marriage seems to have hit a snag as Amira claims she is tired and wants to move on with her life.
Prior ro Amba Ray coming into the picture, Jamal and Amira were happily married before Jamal introduced socialite Amber Ray as his second wife. Accordding to Amira she, "learned about the affair on social media."