Vera Sidika: Our baby will be delivered in Kenya, not United States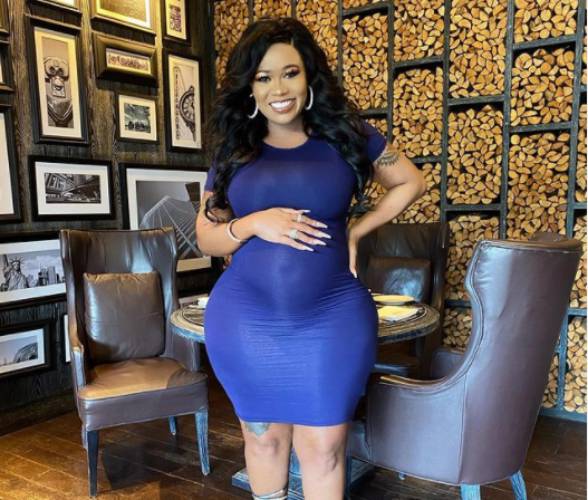 Socialite Vera Sidika wowed her fans when she revealed why she will deliver her baby in Kenya and not abroad as had been planned. In her Instagram stories, she disclosed that were it not for Coronavirus, she would have travelled to USA for the delivery. Moreover, her visa is still valid.
That aside, the businesswoman who had earlier pointed out that she will shop for her baby's crib and
clothes abroad, says she fears being lonely at such a critical moment.
"Btw, I almost travelled to give birth in USA. Since my 5 year USA Visa Still valid. But this Covid pandemic isn't fun. Then again couldn't handle the idea of being away from family and friends during my pregnancy for 4-6 months. While preggo, u need all the love and affection from friends, family on a regular. Being in a foreign country where everyone is super busy, working two or more jobs to even have time for you. Can be very depressing. Especially in this pandemic. You'll just end up alone when everyone's at work. I made the right decision and I have enjoyed my entire pregnancy journey. Nothing beats home."
The entrepreneur and her husband, Brown Mauzo went public in June this year to announce their pregnancy. Two months ago, the social media personality held a star-studded gender reveal party where her husband was conspicuously missing. Sidika who is expecting a baby girl, revealed that she is ready to part with a fortune to slay in the delivery room.
"The amount of glam and luxe this baby is about to experience, I wish I was this baby. Her baby crib, clothing and everything are getting shipped from UK and USA. We work hard in life to give our kids the best life we did not have when growing up."