Trouble in paradise? Nadia Mukami deletes Arrow Bwoy's photos on social media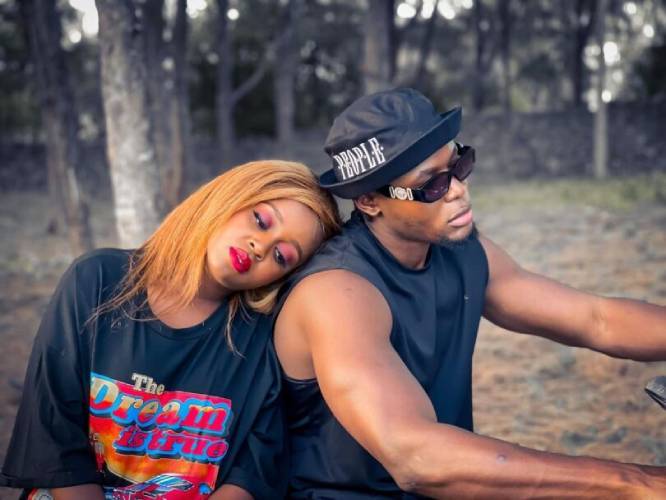 Popular musician Nadia Mukami has shared a cryptic message on her Instagram page that has left Netizens talking.
The message on her timeline read, "A mistake is an accident. Cheating and lying are not mistakes, they are intentional choices. Stop hiding behind the word mistake when you get caught."
The self-stylized African popstar has further gone ahead to delete photos of Arrow Bwoy on her Instagram page. The two lovebirds have further unfollowed each other on Instagram.
Nadia shared the message just two days after she started her music tour in the USA. In a video shared on her Instagram page, the elated musician flaunted dollars to her fans after her show in Houston. "Houston thanks for making it rain for me on stage! Next stop Kansas Let's go!" She also went ahead to share photos of herself with Arrow Bwoy in matching grey outfits.
Prior to their music tour in the U.S., the two lovebirds released a song dubbed 'Raha'. Hours before the release of the song, they revealed that they were an item during an insta-live session . Some skeptics claimed that the two were chasing clout in preparation for the release of new music.
Nadia, however, was quick to deny the rumours with claims that she and Arrow Bwoy had the numbers. She said, "Watu wengi wanafikiria ni kiki, they don't believe that me and you are dating because hata in the comments unaweza ona wanasema mnatoa ngoma lini... Can I be with a guy kwa nyumba for a song? Can I kiss a guy for a song? Kama ni numbers sisi wote tuko na numbers..."
Kenyans are similarly wondering whether indeed there is trouble in paradise or the two are chasing clout as they prepare to drop a new hit.