Frankie Just Gym It engages lover, lawyer Corazon Kwamboka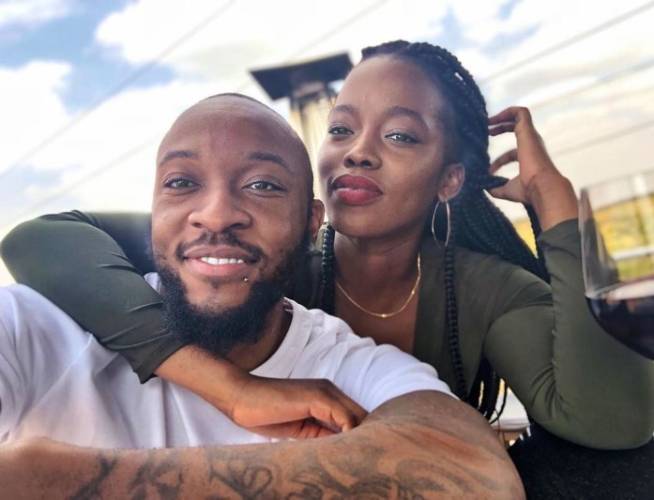 Fitness trainer Francis Kiarie also known as Frankie Just Gym It, has proposed to his baby mama, socialite Corazon Kwamboka.
Through her Instagram page, the mother of one shared a photo showing off her engagement ring.
Kwamboka, a lawyer, also said she is looking forward to walking down the aisle. "I said yes! To happiness, to love and to a whole lot of fun with the one person I don't ever want to live without. @frankie_justgymit can't wait to say I do," she wrote.
This came barely a month after Frankie revealed they live separately. The fitness trainer said Kwamboka prefers to have her own space.
"Corazon loves her own space she would rather be at her house or nowhere else, even when she is at my place she still complains, so we decided that her place is the primary place but I still have my own place," Frankie said. Responding to who settles Kwamboka's rent, Frankie revealed that she owns the house she lives in with her son, Taiyari. "It's her house, she owns it. There's no rent," he said.