Actor Daddie Marto and wife Koku Lwanga welcome second baby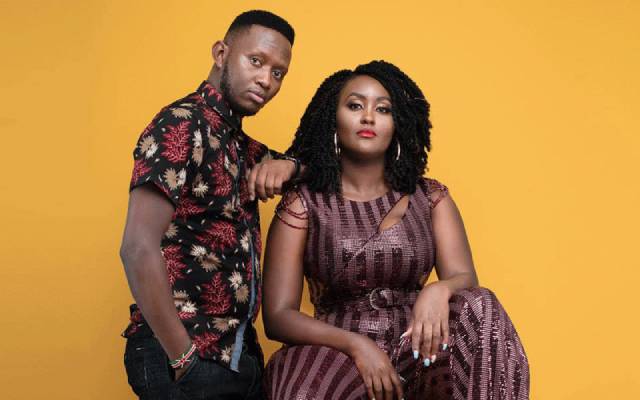 Actor Martin Githinji also known as Daddie Marto and his wife, Christine Koku Lwanga welcomed their bundle of joy on August 30. Martin shared the good news on social media.
"Ladies and gentlemen, weighing in 3.385kgs, at 2.15am on August 25, 2021 our bundle of joy landed. Took time to readjust and get to know him, the baby is fine feeding and sleeping, daddy is tired but hanging in there, mummy is taking the biggest hit but it was expected, so all is well. We are indeed blessed."
Lwanga also put up an emotional post.
"Happy new month. I have so much to be thankful for. I sometimes feel disillusioned when I look at my life now and compare what I have with the career plans I had. What I have now, I had never envisioned for myself. So 'wishing' for what I wanted keeps creeping back and clashing my emotions. It happens to the best of us. It's a trap that's so easy to fall into because in doing so I miss the great blessing that is my family. I have been graced with a beautiful family. Something not even my plans and tactics could have realised." he wrote, adding "Not even money can buy it. It's a freely given gift and I'm committed to arresting any feelings of inadequacy and acknowledging this rare gift freely given to me. Let it bring forth new ideas, new opportunities, new open doors as we usher in the last quarter of the year. I'm so appreciative of having come this far as I'm hopeful for the future. Speaking of growth, my family grew! I still can't believe I'm now a mum of two."