Baby R is here! The Bahati's welcome new bundle of Joy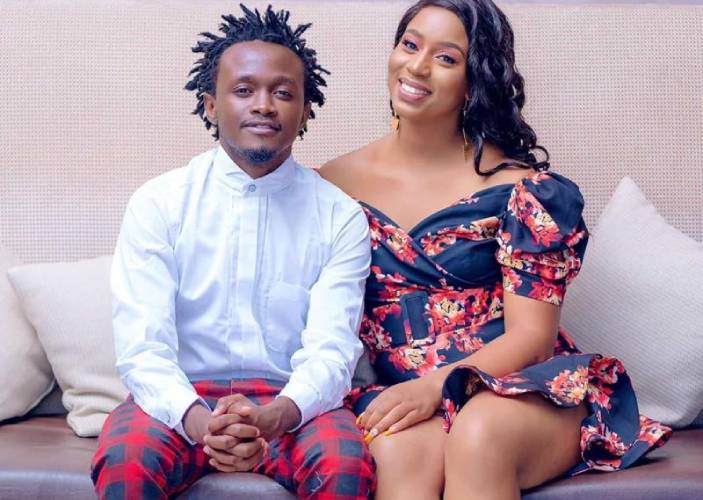 Popular musician Bahati and his wife Diana have taken to Instagram to welcome the latest bundle of joy in the family. The bundle of joy belongs to Diana's sister. On his Instagram account, Bahati wrote, "Glory to God! Congratulations to Diana's sister @d-eimos & Ianwillsmc for the new bundle of joy. Baby R is here. Thank you Komarock modern health care for your dedication and excellent services.
Diana on the other hand took to her socials to welcome the new angel. She concurred that she saw the whole delivery process in the theatre room.
"I'm excited this day is blessed in Jesus name. Our Bundle of Joy is here. Thank you Jesus. Mummy @ d-eimos is okay and baby is very healthy and too cute for this life. It's my first time seeing the whole delivery process in the theatre room. Thank you Dr. Nyamu for allowing me to experience this process," she wrote.
The bundle of joy comes few hours after Mitchelle shared a video on her socials with the caption, " it's D- day. Been way pregnant for way too long." The baby's gender is yet to be revealed. This is not Mitchell's first pregnancy as the influencer has other kids in her nest. She first became a mother in her early teenage years. It's a journey which Mitchell recounts with so much distress.
On Bahati's reality show the mother of two revealed that being a teen mother came with so many hustles. She however applauded Diana and her husband for being her cheerleaders. " I came to Diana's place and I was moody and puking all over...I told my baby daddy Ian and he was shocked and disappointed but I thank God for him because God gave us that grace and accepted me because I know there are so many deadbeats out there who impregnate girls and don't take responsibility..."