Guinean musician Grand P reunites with estranged girlfriend Eudoxie Yao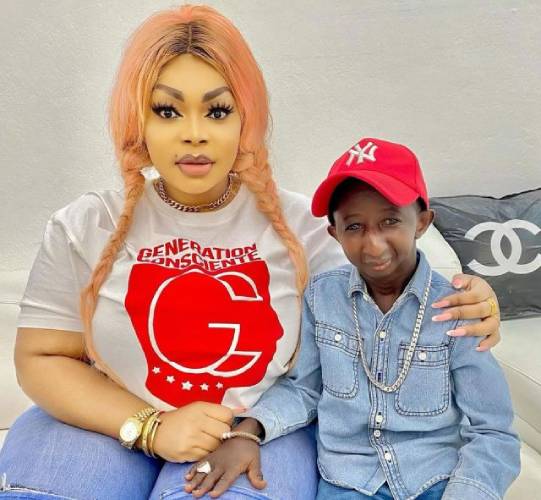 Few weeks after popular musician Grand P and Eudoxie Yao put an end to their relationship, the two are back together. The musician took to Instagram to share a video of him driving Eudoxie to the airport. Alongside the video, Grand P commented, " Reconciliation between me and madam. His story with my manager is not true after checking I am now quiet. Mrs Kaba I love you to love."
The celebrated musician went ahead to post suggestive photos of him and his bae. The post bore the caption, " love is taking care of each other even when we are angry, I love you Eudoxie Yao. "
The Ivorian Eudoxie Yao took to Facebook and posted a photo with the caption, " A simple act is better than beautiful words that result in nothing. Good evening my babies since your geolocation. "
The two lovebirds had a fall out weeks ago following cheating allegations rocked their relationship. On her social media pages, Yao asserted that she had decided to concentrate on her career. "My babies I am officially single but not a heart to take. I'm going to focus on my music good weekend to you. "
Grand P released a song shortly after their fallout, declaring his undying love for Eudoxie. Was the song just a bait to get his girlfriend back or are the two engrossed in love?