Xtian Dela and girlfriend expecting first child together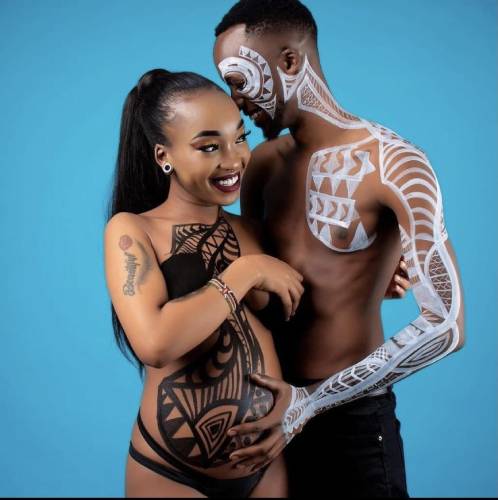 YouTuber, blogger and budding politician Aurther Mandera popularly known as Xtian Dela is expecting his first child with his girlfriend Fatma Banj.
The couple who went public seven months ago shared the exciting news on Instagram with photos from their pregnancy shoot, after keeping the pregnancy a secret for a couple of weeks.
Xtian expressed his love for Fatma and poured out his heart to her with a message filled with love, while expressing the changes he has undergone during the time they have been together.
The Blogger in a long post said:
" Can't believe it's already 7 months down the line. You have CHANGED me a LOT @fatmah_banj. You've given me happiness, given me peace, made me laugh, cry, smile, challenged me mentally and business-wise, you've become a true BEST friend and now you've given me the best gift a man can ask for… You've made me a DAD.
I've turned a new leaf. Clean shave, more mature and focused thanks to YOU. I've let go of all my negative old ways. Apologies to ANYONE I've wronged in the past. Starting a new chapter focusing on FAMILY and POLITICS. I MUST make Westlands and Kenya BETTER for my baby."