Roho Safi: Why Jimal and socialite second wife Amber Ray called it quits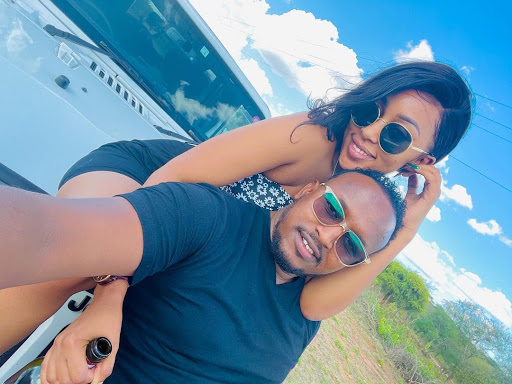 After a highly dramatic relationship, socialite Amber Ray has confirmed that she's done with Jimal. The socialite shared the news on Instagram Live. Amber did not reveal what caused the fallout but shared with her fans that she lives for now and life is all about creating memories, adding that she did not fight for him but fought for herself.
This is the second time Amber's marriage as a second wife has failed. The first time, the socialite was married to controversial businessman Zaheer Jihanda. Amber was so much in love with Zaheer, she changed her religion to Islam; but the two lovebirds separated about three years later, after which Amber swore never be anyone's second wife, until she met Jimal.
Rumours went round that Jimal Roho Safi had dumped her after she was kicked out of her Syokimau home recently due to a fight between her and Jimal's first wife Amira. The rumours started when Amber Ray deleted all of Jimal's photos form her social media accounts, leaving her followers with more questions than answers.
According to blogger Edgar Obare, Jimal left Amber because she was not giving him the peace he wanted, and that she continued to expose her body online, despite Jimal's warning.