Twendi Twendi singer Justina Syokau raises Sh900, 000 in a fundraiser,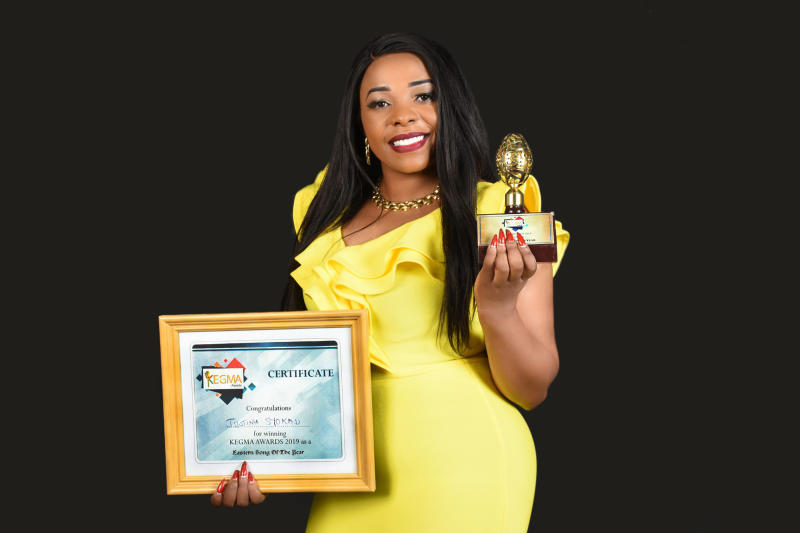 Twendi Twendi hitmaker Justina Syokau has raised Sh900, 000 to offset her medical bill of Sh2 million in a fund drive held at Swiss Hotel in Nairobi on Saturday.
Justina Syokau sought financial help in May 2021, following a deterioration of her health in January 2021.
"I started being sick in mid-January. When I went for checkup, the doctor said I had pneumonia. I was given medication but after four days my eyes turned yellowish, my urine also changed," she said.
Also read: https://www.standardmedia.co.ke/thenairobian/entertainment/2001412767/twendi-twendi-hitmaker-syokau-im-literally-a-beggar-family-and-friends-have-left-me
The mother of one is grateful, "to everyone who has accorded me every kind of support," she said adding that her friends and fans from USA, Germany, UK, Canada, Qatar, Saudi Arabia, Norway, Europe, Dubai and Kenyans living in the diaspora also supported her.
Now, she is looking for a job to develop her career and raise Sh1.1 million medical bill.
"In the fundraiser which I held on Saturday we managed to raise Sh900, 000. There is a balance of Sh1.1 million. I want jobs so that I can work to cater for the balance of the medical bill," she said.
Syokau took a swipe at people criticizing her saying it was not her will to fall ill and that she will continue praising the most High.
"I refuse to give up. Sickness is not my portion but good health is my portion."