The rebirth of musician Prezzo: I am no longer a bad boy, I'm a father and businessman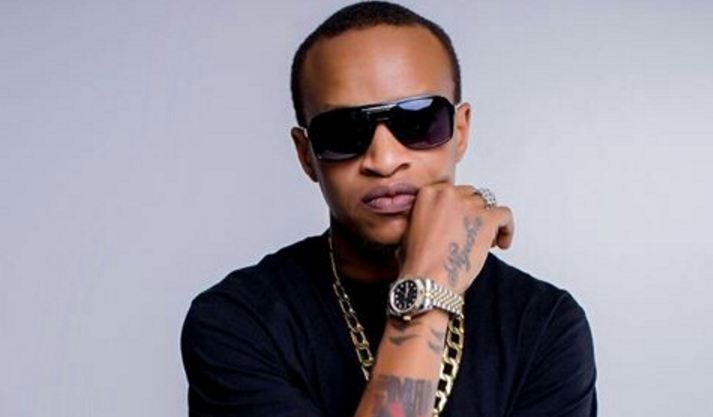 "Let's walk outside, by the roadside and see what people's reaction will be when they see me.
If their reaction is not what you would expect, then I will give you ten thousand shillings," says Jackson Ngechu Makini also known as Prezzo.
He is right. Nobody will believe you if you say you don't know who Prezzo is. His time in the limelight not only gave him a reputation but got him into Big Brother Africa and most recently Nairobi Diaries.
He walks into the interview location and brings a wave of light, a celeb aura. He immediately says 'hi' to everyone and starts cracking jokes. He is nothing like the 'bad boy' image he held for many years. He clearly isn't the same man.
Prezzo is definitely not the same man who took a chopper from Wilson Airport to Carnivore grounds for the 2004 Chaguo La Teeniez awards. He is now a father and a businessman.
"I've had love for music since as far as I can remember but I didn't join the industry professionally up until 2003 when I had completed high school because this was the agreement between my mom and I. That I would finish education and after that I can do anything I want," he says.
Prezzo says he got the acronym 'CMB' from the movie New Jack City, released in 1991 that Wesley Snipes starred in.
"New Jack City was my favourite movie because they were living the life I wanted to live in the movie. When I saw that movement 'CMB' just stuck with me. It means Cash Money Brothers," he explains.
Now 40 years old with ambitions of being Kenya's first president with tattoos, Prezzo still dons his golden chains and ring; they are smaller and more detailed. He says he has no regrets in life and he believes all lessons learnt in life are through experience.
"I have no regrets. Even with the mistakes I made. Keep in mind that I was raised by a single mother so she could only raise me for so long and let me go. Every mistake I made was a lesson to me and therefore I have no regrets. People say that to make a mistake is not a mistake but to repeat a mistake is the mistake," Prezzo explains that he has already played his role in the industry and anything he does now is because of his love for music.
I built this industry
The rapper who has been missing in action explains that he only does music for passion now and does not feel the pressure to release any new projects as it is time to connect with his purpose.
"I thank God for the talent he gave me as nobody can take it away from me. The bad boy thing was when I was young. We elevate in life, we keep prospering and taking strides ahead, not backwards. I feel like it's now to play my purpose in life and I've found my purpose in life and its not to be a politician, but a humanitarian," he explains if he will be making a musical comeback.
"Somebody like me, I don't need to make a comeback. I am the one who built this industry
together with a couple of my peers but I am one of the people who made the blueprint for this
industry. One thing about me is, I always speak the truth and sometimes people misunderstand my truth and I don't blame them because if I was them, I'd misunderstand me too," he says.
The musician has been doing charitable work with his friend explains that he is not a politician but rather a humanitarian, despite rumours of him running for an elective position come 2022. He explains that he just plays his part and keeps it moving.
All my exes are my friends
"Being a dad gives you joy because that's a seed that you've planted. There is a certain joy and a certain level of growth that comes with being a father. My daughter is a very good singer. A couple of my friends tell me that she's a very good singer and I always tell them an apple doesn't fall far from the tree," he explains.
In December 2008 the self-proclaimed King of bling got married to his now ex-wife Daisy Kiplagat in a lavish wedding worth millions of shillings. The wedding came after the rapper dated Sheila Mwanyigha and the two were the envy of the industry.
Only five years later, the rapper's wife filed for divorce over irreconcilable differences and was granted full custody of their daughter.
"I have a lot of respect for every woman that I have been with. I don't call them my 'exes' but they are all my friends. I'm still in touch with most of them, even with Miss. Sheila though we don't talk often. My ex-wife and I are now in good terms and we are co-parenting peacefully. That's why I wished my friend Amber Lulu a happy birthday. I don't like having bad blood with anyone," explains the rapper.
Prezzo has dated Sheila Mwanyigha, married Daisy Jematia Kiplagat, dated Joy Wanjohi, Huddah Monroe, Big Brother Star Goldie Hawn who passed away on Valentine's day in 2013, Diva the Baswe, Noti Flow, Chagga Barbie, Angel Eyes, Michelle Yola, Noti Flow, and Amber Lulu.
On what the future holds for him, he explains that he is now on to bigger and better things. Prezzo says if he was to meet the young him, he would pat him in the back and tell him he's done well.
"I would give the young Prezzo a kiss if he was a woman because he's done so well. He has
grown a lot as a man and isn't the same young boy he was back then. I'm focused on my humanitarian work, my children. I am at peace with myself right now. I have people who love me and care for me genuinely, I have my fans who love me and they should expect the unexpected from me."