The father of two had parked his car to run errands, only to find it being vandalized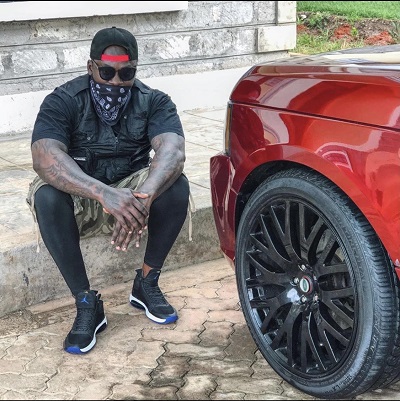 Rapper Khaligraph Jones is one angry man after an unknown person scratched his Range Rover on the driver's door side, leaving the car with ugly discolored marks.
The father of two had parked his car while running some errands, only for him to come back a few minutes later to his car being vandalized by unknown attackers who he referred to as haters.
Though the car did not have any major damages, the rapper was irritated and was seen throwing around curse words to whoever was responsible for the scratch.
"Manze, haters, why the f* would you do this to the Range? Who the f* did this? Mahater…" the rapper raged in a video shared on his Instagram account.