It went down in the DM! Bensoul introduces hot girlfriend in the latest episode of Sol Family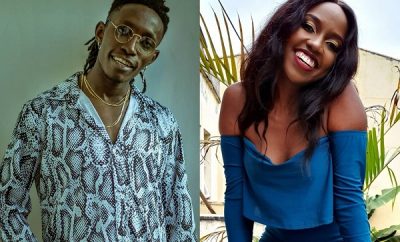 It went down in the DM! Bensoul meets soulmate on the streets of social media
Sol Generation artiste Bensoul, who is also behind the hit song Lucy has introduced his girlfriend Noni Gathoni in the latest episode of Sol Family which airs on Maisha Magic Plus. The couple who revealed that they started talking in the DM's have apparently been seeing each other for one year.
"We are in our first-year anniversary. We met on a night out. He was going to meet his friends who had come from Embu and I was attending a friends birthday party," said Noni, adding that, they were already talking on social media though it was nothing serious at that point.
"We were talking on social media, even though it wasn't anything serious, just complementing each other and it was just a once in a while conversation. So, one the day we met, my friend and I were taking shot when I saw someone familiar pass behind me, so I went and tapped him and said hi, then we talked and exchanged numbers," she said.
The couple then grew closer and the rest as they say, is history.
Bensoul's girlfriend admits that its not easy dating the celebrity but she has learnt to separate her man from the artiste. Bensoul is singer, songwriter, music producer and multi-instrumentalist.
We wish the young happy couple nothing but the best.