Premium
Why I blew Sh25 million into campaigns
Politics
By Anne Otieno | Jun 23rd 2022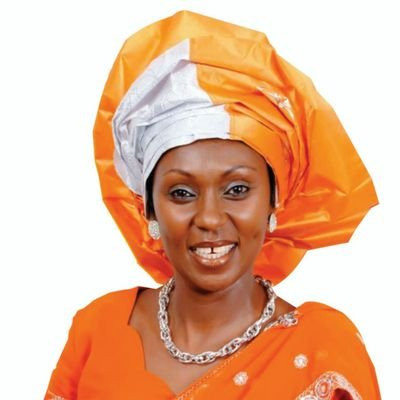 Fatuma Mohammed aka Fatuma Full Network came into the limelight in 2013 when she first wanted to vie for the Woman Representative position in Migori County. Aside from being a businesswoman, she has been doing girl child empowerment and has seen more than 30 girls join and complete secondary school.
"It is not that I have money but I am usually compelled to help girls get education," Mohammed says.
Despite facing tough times in the political world, she is giving the Woman Rep seat a third stab. Mohammed who joined politics in 2013 was motivated by the 2010 constitution which created space for women. Besides, she was inspired by her mother who was a councilor for 20 years during the KANU regime.
"I was a politician in the making and I liked politics when I was at a tender age," she says.
When she came back from Italy and discovered that there was a new constitution that created space for women, Fatuma shared her ambitions with her mother.
Her mother thought she was too young to become an MP, arguing that the position would give her a headache. Consequently, Fatuma's mother introduced her to a senior politician from Migori County who advised her to seek a ward representative position instead.
"I told the politician that there was no position that was big for anyone. Because he did not buy my idea I walked out of his office and when I reached Migori, I started my campaigns," she says.
Mohammed explains that in 2013, she successfully contested for the Orange Democratic Movement (ODM) nominations and won but when the matter of minority community was brought to the table, Nominated MP Denittah Ghati was given the ticket.
When she tried again in 2017, Pamela Odhiambo, the current Woman Representative got the position. "I won by a landslide in 2017 but my victory was taken," Mohammed claims.
On April 18, ODM nominations were conducted and Mohammed, who was confident of winning was shocked and became emotional when Ghati was announced winner. As per the party nomination results, Ghati won with 37, 792, as Fatuma came second with 23, 552 votes.
While speaking at Migori Teachers Training college where the tallying of votes was being done, Mohammed revealed that she sold a Sh25 million house to prove that she wanted to become Woman Representative of the county.
After the nominations, she went to the ODM Party complaints tribunal where she sought answers. Mohammed claims she did not get clear explanations but was promised to be given another position.
Fatuma refused to take the offer and engaged leaders in the party in further talks. When things hit a snag, and after giving it a deep thought, she picked an independent ticket, with a fly-whisk as her symbol.
"When those who took part in seeing that my victory was snatched heard that I was now vying with an independent ticket, they called me again, urging me to drop my ticket so that they would give me a better position," Mohammed says.
She adds; "It is the same people who denied me victory for the position I wanted. How can they give me a position I have not sought after?"
According to Mohammed, she holds no grudges with the party and anyone. Despite the shortcomings, she still supports Azimio la Umoja One Kenya Alliance presidential candidate Raila Odinga.
"Persistence is good. Politics is not as dirty as they say. It is you who will choose the way you want to go," she says.
Mohammed who commended Raila for picking Martha Karua as his running mate will face off with Hellen Obado who recently joined the race, Nominated MP Denittah Ghati, former Radio Journalist Josephine Sirega, Lillian Akugo and Zilpher Audline.
Mohammed did her primary school in Nyatike, joined Nyabisawa High School and later moved to Italy where she studied business administration. She came back to Kenya in 2012 and joined Tangaza University where she is studying business management.