Premium
Martha Karua: The iron lady unafraid of breaking barriers
Politics
By Brian Guserwa | May 17th 2022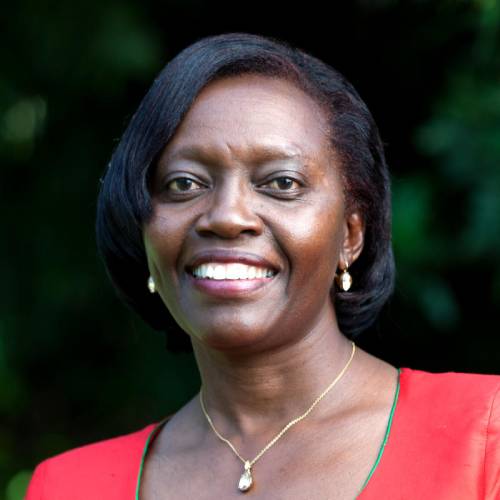 All eyes are currently on former Gichugu MP and onetime Justice and Constitutional Affairs minister Martha Karua. The feisty lawyer, politician, grandma and avid golfer is Raila Odinga's running mate and potentially Kenya's first female Vice-President. Odinga is Azimio la Umoja One Kenya coalition party flag bearer in the August 9, elections.
A member of the 'Young Turks' who took battle to Kanu in the fight for multi-party democracy in the years leading to the 1992 General Election and after, Karua is widely viewed as brave, principled and difficult to sway.
It is this persona that earned her the nickname 'The only man' in President Mwai Kibaki's Cabinet when the old man was locked in a bitter supremacy battle with ODM leader Raila Odinga in a fractious coalition Cabinet. But it is a label she loathes because it is "sexist" – ditto 'Iron Lady' – because Karua, unlike many female politicians, is a tough-as-nails political brawler and debater who never dangles the I-am-a-woman card: she swings in guns blazing. She has never been afraid of speaking her mind, or stepping into battle.
In 2001, for instance, Karua was not allowed to speak at a political rally in her constituency during a harambee presided over by the late President Daniel arap Moi. Being Martha, she committed what many viewed as political suicide by storming out of President Moi's function, waving the clenched fist of the Opposition with cameras rolling. Nobody had ever walked out on Moi. Ever!
Karua, the third Kenyan woman to vie for the presidency, became synonymous with political gray-headedness. Her 63rd birth on September 22 was marked on the background of a Parliament facing dissolution over inability to enact the two-thirds Gender Bill, which could have produced more Martha Karuas. Not surprising in a patriarchal society, she was passed over for Deputy Prime Minister for Kanu leader Uhuru Kenyatta despite fighting tooth and nail for President Kibaki during and after the botched 2007 presidential election.
Not one to keep mum, she viciously lashed at the coronation of Uhuru as Mt Kenya leader and became increasingly besieged within Cabinet. The writing was on the wall. She resigned before she could get fired, stepping back into familiar ground – the backbench, from where she fired salvo after salvo at her political party.
Karua, the 1999 Kenya Jurist of the Year had first made her name as Martha Njoka, representing several human rights activists, often pro-bono, and in the face of an increasingly authoritarian government. Most notably, she was part of the defense team for former MP Koigi wa Wamwere in 1995.
But before going into private practice, the second of eight children from Kirinyaga County, had served the Kibera and Makadara law courts at 24. That was in 1981. She quit as a Senior Resident Magistrate, divorced her hubby and became Martha Wangari Karua.
After losing the Ford-Asili nomination to Geoffrey Kareithi in the run-up to the 1992 elections, Karua joined Kibaki's Democratic Party. She beat Kareithi to become MP for Gichugu during the heady days when Kenya returned to multi-party democracy, for which she played key roles in the constitutional reforms that eventually birthed the 2010 Constitution. From serving in the Water and Justice ministries, Karua resigned from government in 2009, citing frustrations. In 2017, she lost to Anne Waiguru Kirinyaga County boss position, but not without a fight.
But her life outside government has not been as eventful as when she was in. She came sixth during her presidential bid in 2013 when she followed in the footsteps of Charity Ngilu and the late Prof Wangari Maathai as the third woman presidential contender. In the 2017 elections, she lost the Kirinyaga Governor's seat to Anne Waiguru.
Her fashion sense has mellowed from the power dressing of yesteryear to soft, flowing vitenge. From magistrate to human rights activist, MP and cabinet minister, Karua has come full circle. Her credentials are solid enough to make her Kenya's first deputy president, following in the footsteps of Kamala Devi Harris, first female vice-president and the highest-ranking female official in US history.