I fell prey of a fake business deal, 'investors' almost killed me
Citybiz
By Sammy Kerre | May 18th 2022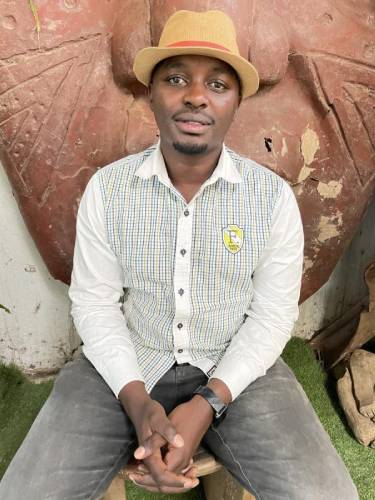 Less than 10 years ago while awaiting graduation from university, Humphrey Obell registered his company, LeathaFreek, so he could indulge his passion for leather products. He went into manufacturing and export of shoes and bags, taking gradual steps towards success.
Striving gamely in a sluggish economy, Humphrey's LeathaFreek offers an example of what might be possible for Kenya's youth specifically and the nation generally. His tiny manufacturing plant in a Nairobi suburb employs five workers but churns out exciting products. Each worker is a specialist in an aspect of the business - design, cutting, stitching and assembly. Humphrey has, however, trained himself to handle every stage of the process. A costly lesson forced him to.
"My first employee, who knew more about the manufacturing process than I did, stole my laptops. The business nearly collapsed. I learnt that as the business owner, I needed to be conversant with the entire process. Employees have their own lives and plans. Changes and decisions they make should not stop the business from continuing," he says.
Humphrey then explains the manufacturing process: "When leather comes in from a tannery, it is big, thick and unwieldy. Imagine a bulky wallet in your pocket. Not good."
Pointing to a machine, he says: "This is a skiving machine. It trims the leather, reducing it to a more pocket-friendly gauge, so to speak."
Manufacturing bags is relatively more straightforward than shoes because shoes "walk". Shoes therefore require more specialist machines such as the walking foot, a sewing machine. On two sturdy tables nearby stand its two iterations, the flatbed and the cylinderbed.
Humphrey explains: "Shoes have different designs for aesthetic value - pointed, rounded, and the like. The cylinderbed puts stitches on round designs, a feat not achievable with the flatbed."
Additionally, leather meant for shoes goes through lasting, which involves wrapping it on a foot-shaped mould called last. "Last is made from an imitation of a foot," says Humphrey. His small factory also has a labelling machine for branding clients' products. "Corporate organisations have us brand their products. Right now, we're making and branding some products for golf clubs."
The 27-year-old is gifted, ambitious and on top of his game. He, however, can't forget some of the mistakes that have slowed down LeathaFreek's growth. For instance, while pursuing his Bachelor of Commerce studies with a major in Finance at the University of Nairobi's School of Business in Lower Kabete, he nosed an opportunity: Students were eating in campus but going outside for juice.
"With permission from the administration, a blender from my mother and a fridge, I set up a juice business." They say that nothing succeeds like success: Humphrey's enterprise attracted the attention of a large milk processor. They asked him to stock their yoghurt. So while other students searched for internship opportunities, Humphrey ran an actual business. In the third year, with business booming, he made his first mistake.
"A friend came to me with a business idea, which I failed to notice was not legit. He said there was an opportunity to purchase certain goods at Mombasa port then sell at a tidy profit. The promise of quick money impressed me," he says.
Humphrey pitched the idea to fellow students. "They gave me their rent money, savings and school fees. Some borrowed. I gave it to this friend. The friend disappeared."
The students bayed for his blood. "I became stressed, couldn't eat, and was unkempt. My mother asked but I was too embarrassed to tell yet I kept asking her for unusual amounts of money for "surfing the Internet". She began to think I was on drugs."
He sold off his campus business assets. It was inadequate. He began to miss classes to evade angry "investors". On the precipice of falling apart, he confessed his "sins" to his mother.
His mum came to his rescue, helping him settle the debts. Lesson? "There's no such thing as quick money," he says.
What can other Kenyan students learn from Humphrey's path, especially how he found his passion and a mentor? "In our neighbourhood, a man ran a leather products repair shop. He had worked for a big leather company before branching out on his own. Whenever I was out of school, his amazing skills drew me to that shop," he says.
Humphrey asked the man if he had a Facebook or Instagram page. He did not. So he volunteered to establish a social media presence for the products.
Having minored in marketing in campus, Humphrey found it easy to market the man's products. He also got industrial attachment. "I supplemented the serious skills he taught me with YouTube videos. By graduation time in 2015, the foundations of my business were laid," he says.