I help pregnant women look stylish, comfortable all through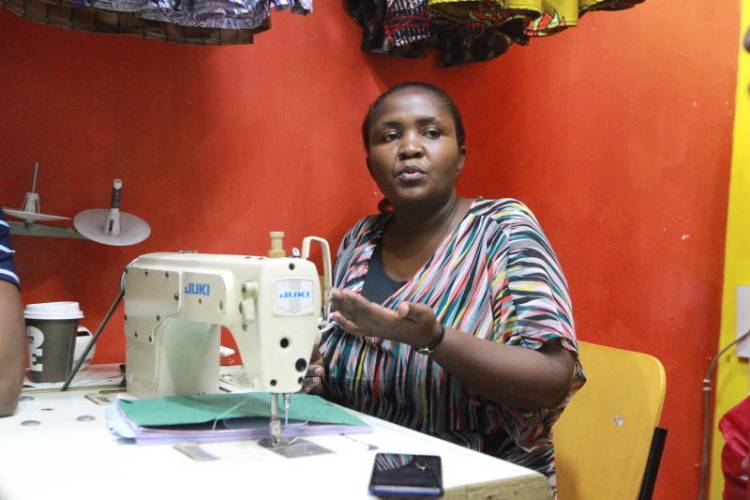 Maternity dresses are a perfect addition to any woman's wardrobe during pregnancy and beyond.
Kinya Mung'atia sells stylish dresses that are made to flatter any woman's baby bump. Her goal is to provide expectant women with trendy and unique maternity wear.
The clothes are versatile and can be worn during and after pregnancy. She started the Bumpy Maternity in 2017, in Ngumba estate in Nairobi. Initially, the business was online, but she later moved to the central business district.
"I always wanted to be a fashion designer but then I pursued a different course at the university and after working for some time, I quit to follow my passion," she said.
Bumpy Maternity started as Kenya Design Wear and later rebranded when Mung'atia discovered there was a need for elegant maternity outfits in the market.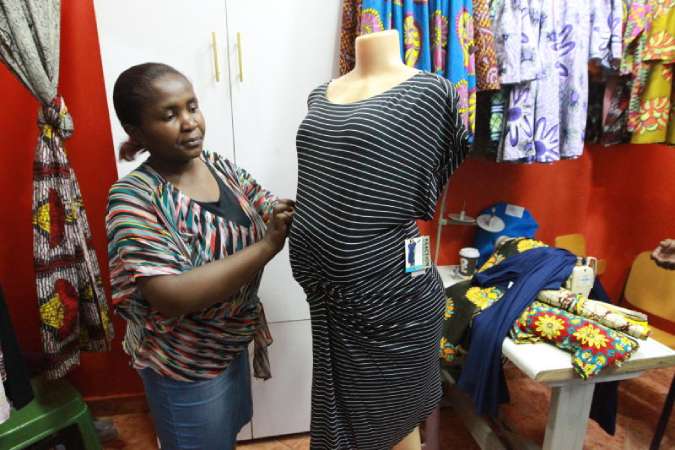 At first, she could show a variety of designs and send them to friends before she decided to start a website where the business grew from friends to customers. What attracted her to designing maternity clothing was the way women dressed while pregnant.
"I always met women on the streets and in church wearing tight clothes, in jeans or baggy clothes. I discovered it was because there were few options," she said.
She did an undergraduate course in international relations at the United States International University. She worked for one year in the corporate world before leaving to venture into fashion design.
"Office work is routine and I discovered that corporate world was not my place and I quit," she said.
She started out with Sh10,000 as seed capital from her savings and reinvested the profits as the business grew.
"Most of our clients are online-based and make their orders on our website," she said as she sent a parcel to Kericho.
Her main challenge when she was starting out was coming up with a size chart. "It has taken me two years to come up with a size chart so that when I am doing delivery, I am able to tell the size to avoid returns," she said.
She said after realising that African women are curvy, she now designs clothes based on that concept.
Prices range from Sh1,000 to Sh7,000 depending on the customer's taste and preference. She said pregnancy dresses are made of soft cotton to make for the perfect bumps flaunting material and can be paired perfectly with maternity leggings.
"Dresses featuring spandex waist ties give you the flexibility to wear throughout all the three trimesters and well into motherhood," she said.
She said she walks with her clients throughout the pregnancy. "Pregnancy is a journey so I have to walk with my clients until they deliver," she said, adding that in pre-pregnancy, she advises maternity dresses, jeans, tops and skirts but in post-pregnancy, she needs expertly tailored outfits to fit and flatter through and adopt for nursing afterwards.
In future, she plans to have fully-fledged retail outlets across Nairobi and across the country since her orders come from all over the country.
One of the main challenges she faces is that raw materials and accessories are very costly.
To maintain customers, she said consistency and treating customers with dignity is important. "Honesty is key...give customers whatever you have promised," she said.
Apart from online marketing, she attends pop-up markets but leverages friends connections, too. When a client is satisfied with her services, they call to acknowledge having received her order.
"Identify who your potential customer is. Mine are women within the age bracket of 25-45 years who are looking for style and comfort and don't think about price," she said.