Former presidential guard now makes a fortune from his own security firm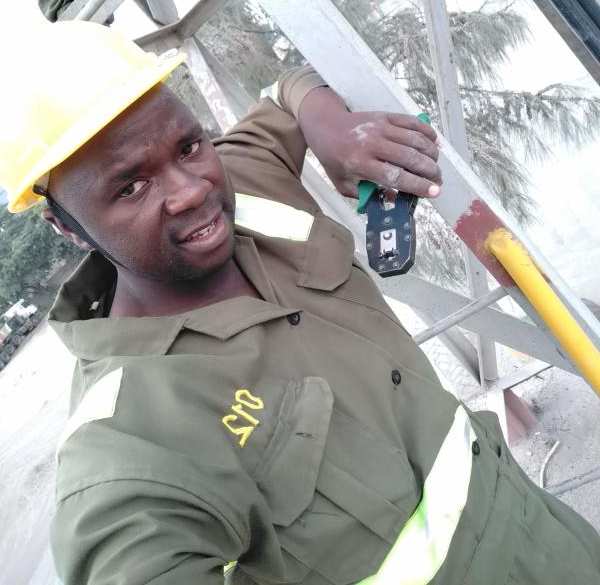 For Linus Ongosi, one's security should not be taken for granted. That is why even in retirement, the former presidential security officer is still providing security services to residents and traders in Nairobi and Machakos counties.
Ongosi is now the director of Limaon Security, which offers security surveillance services for individuals and companies. "We have clients in Nairobi, Limuru, Thika, Kiambu, Nyeri and Meru," he says.
Setting up the business was, however, not all roses as Ongosi had to look for capital and clients. Although he managed to secure a loan from a local bank, finding clients was a hurdle.
Nonetheless, with time, clients began to troop in, thanks to his exemplary services that led to referrals from satisfied clients.
"I remember my first client was impressed with my services. Apart from charging clients reasonably compared to other providers, my wide knowledge in security services means that I meet and sometimes exceed clients' expectations," he says, adding that "the market is infiltrated by quacks that are only after money and the demand for qualified professionals is high."
Ongosi says since he started this business two years ago, he has dealt with all categories of clients, including parents who want to monitor their housemaids while they are away.
"With some housemaids doing all kinds of uncanny things to their bosses' kids, many parents have found it necessary to install CCTV devices to monitor their behaviour, thus fuelling the need for individual demand of these services," he says.
Peter Omondi, the owner of a restaurant in Mlolongo where Ongosi has installed CCTV cameras and an electric fence, says the services are professional.
"I was referred to him by a friend who assured me that I wouldn't be disappointed if I used his services, and indeed I wasn't. Besides, his charges are reasonable," says Omondi.
Ongosi's core line of operation is security/CCTV consultancy, biometric control, gate rudder, digital settings and electric fence. He sees the future of private security services as encompassing three core arms; technical security solutions, man guarding and risk management. "Although we may not necessarily offer cheaper solutions to individual and commercial clients, our aim is to offer a better solution to any client who realises the value and is prepared to pay," Ongosi tells The Nairobian.
The fact that Ongosi is a former presidential security officer has given him a competitive advantage in this business. Accordingly, many clients are attracted by his background.
Ongosi trained as a police officer at the Kenya Police College at Kiganjo. He also has a diploma from Bellie and Rooster Training College.
His prowess in security consultancy has earned him several awards, including an ISO certificate, Fire Safety Award from Firetech Ltd and an award from Mombasa Cement Company for a fire fighting activity.
"I have the ability and technical knowhow in installing all security engineering systems, thanks to my experience as a State House security operator," he says.
"I am able to do CCTV, electrical engineering, gate ruder, access control, among others."
His charges depend on the client's needs and place and may range from Sh2,000 to over a million shillings for corporate clients.
Despite the Covid-19 pandemic that has battered the economy, Ongosi sees potential for growth in the private security industry.
"We expect the demand in private security to rise, especially during and after the pandemic. This is because a lot of people are out of work, creating opportunities for criminal networks and gangs. More so, there is a growing economy as well as population, yet the number of police officers is not growing at the same rate," he says.