Why scientist quit well-paying NGO job to start fashion business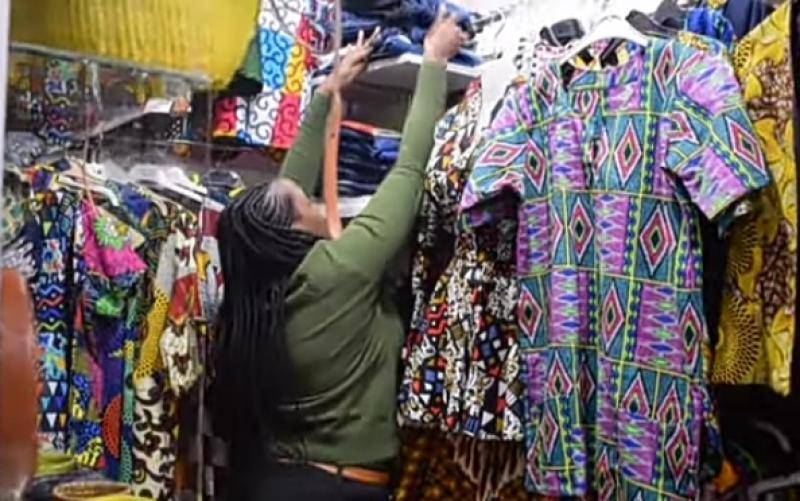 In 2018, Makena Kimathi, a mother of one, left her previous job as a programme coordinator in the United States of America (USA) where she worked with a Non-Governmental Organisation (NGO) to chase her new found love.
"I lived in the US for one and a half years, but I was lonely; I missed home a lot. I wanted to identify with home and I wanted to badly tell people how Africa was a beautiful continent," she says.
Adding that, "I came to realize that I had actually gone to America to find my purpose because that's where the idea of Ankara was born. I fell in love with this attire in America and I'm passionate about what I do."
And so three years later, Makena left the lucrative job she had done for almost a year and ventured into making Ankara attire at Thika town. She says that it was very challenging to start this kind of business and for the first year, she almost closed shop. However after some time things started warming up.
"I got pregnant and could not keep up with the NGO world, where I had been working in the climate space. So I quit and decided to come back home and open a shop.
"The only thing that came to my mind was the ankara business because of my experience abroad. People living in diaspora love Ankara attire because they cherish patriotism."
Makena, who studied Agroecology in the US, says she soon made customers. One of them had just jetted back to the country and bought attire worth Sh11,000. Within a short period of time, people were mesmerized by her outfits and she became the talk of the town and diaspora. They began trooping into her shop to buy her attire. Through referrals, she was able to sell her attires to those who came for vacations.
In 2019, Makena became a popular business icon in the town, and tourists would find their way into her shop. She says that she makes up to Sh100,000 a month.
"I can make Sh100,000 in a good month and Sh50,000 in a bad month."
Prices of her attire ranges depending on many factors. She says an Ankara poncho costs Sh2,200 while an Ankara cape coat costs Sh1,500. Ankara short dresses go for Sh2,000 and Ankara maxi dress goes for Sh2,500.
"Most of my customers are women, men shop once in a while. Most people who live abroad normally come to my shop when they are around for holidays. They are my main customers. This is a profitable business if you manage to get clients," she says.
Makena sources her raw materials from different suppliers within East Africa. She says that although the business is profitable, there are several challenges that sometimes push her to the wall.
"I get my fabrics mainly from Congo, Tanzania, Nigeria and other parts of West Africa. The biggest challenge is that Africans don't wear African attire as often as they should do, so getting people to embrace the African culture is a struggle," the 27-year-old told CityBiz.
Besides that, some attire sell like hot cake and always run out of stock, while others take time to sell because of the designs.
Makena also mentions that convincing customers to purchase the attire is difficult because they have not fully embraced buying African products. Despite the hindrances, she loves her job and is hoping to expand her business in the near future.