Peanut butter bread: 'Magic food' boosts fertility, healthy for men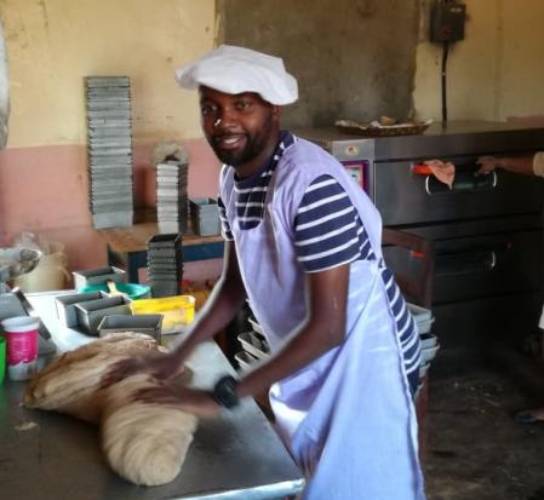 There is a popular myth that eating peanuts boosts libido.
While this is unproven, you can now nonetheless enjoy your peanuts in a loaf of bread. Thanks to local businessman Mwangi Gakinya, peanut bread is quickly taking over the breakfast table in many households in Nairobi.
The bread is not only tasty for nut lovers, it is also packed with nutritional benefits and doesn't need any spread.
The genius idea to bake local peanut bread came to Gakinya a few years ago at his home kitchen in the sleepy Murang'a town. At the time, he was hawking peanuts for a paltry Sh10 a pack. He however took this time to study about value addition to products.
Soon, equipped with knowledge on value addition, he needed an idea on how to make money by improving consumer products which were already in the market.
He settled on bread because its production is affordable and it sells quickly. He figured that adding nuts to bread would make it tastier and healthier. That is how Nutmasters, his company, was born.
With time, word about the 'magic bread' quickly spread and his business expanded from Murang'a to other regions, including Kiambu and Nairobi.
He says his customers are usually happy, especially those in Nairobi where he supplies twice a week.
"In fact, some of them are pushing me to supply them daily," he adds. Besides it's enjoyable taste and nutritional benefits, peanut bread is also popular because it has a long shelf life of five days.
Nutmasters produces bread and other delicacies, including biscuits, cookies, scones and peanut butter spread. Crushed peanut powder is also popular as seasoning to flavour food and thicken soups.
"It's a fact that peanuts have blood-cleaning agents and help in improving fertility, that's why it's healthy for men," says Gakinya, adding that, "peanuts also help in detoxifying the body and are healthy options for diabetic people."
Gakinya mixes peanuts with unrefined wheat flour to make whole wheat bread, a staple for diabetics.
He adds that, "research has shown that peanuts aid in boosting memory, they enhance digestion, lower the risks of weight gain, boost immunity, and also help in preventing gallstones and other ailments."
Besides peanuts, he uses other locally available ingredients such as cassava tubers and sorghum.
"Cassava is available in plenty and that is why we use it in most of our products. However, our key ingredients are peanuts," says Gakinya.
In a single day, Nutmasters produces 300 loaves of bread in packs of 200 and 400 grammes, retailing at Sh30 and Sh50 respectively. His range of products have become popular among customers, and this has driven his business into rapid expansion to meet the growing market demand.
For this reason, the company works closely with large-scale peanut farmers to maintain a constant supply. He also sources the nuts from other regions in the country, especially Western Kenya depending on the season.
As for challenges in the business, Gakinya says the venture is costly since the price of peanuts is high, ranging between Sh120 to Sh150 per kilogramme.
"We face stiff competition since there are many similar products in the market, but what matters is the strength of our brand and the confidence we have to push on," he states.
The bakery uses a mixer and other equipment running on electric power. The businessman however says they will soon shift to gas to make work easier and maximise on profits.