To make a gate, you first melt a car engine, says welding wiz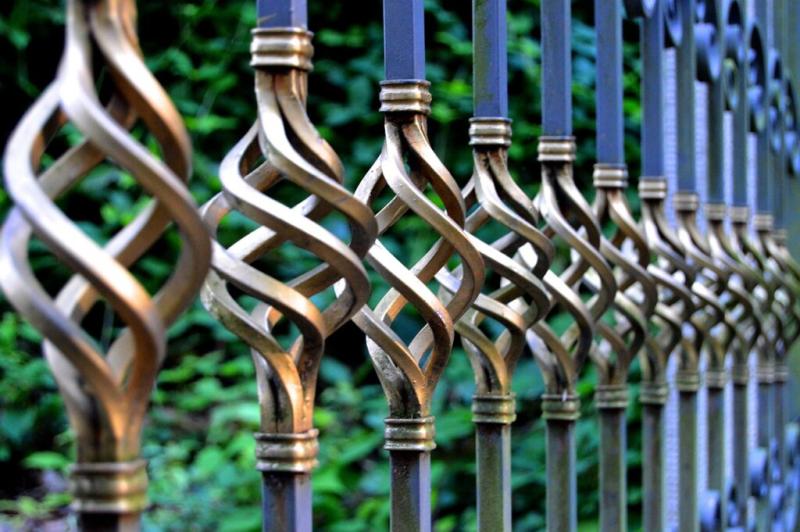 The Kariobangi Light Industries in Nairobi is known for all the wrong reasons. It is here that people make counterfeit products, from cosmetics to cooking ingredients and even food itself.
What many don't know is that Kariobangi Light Industries is also the source of many unique products, just like the Biblical 'something good' that came out of Israel, with reference to the King of the Jews.
One such unique creation from this ghetto industry is an array of decorative gate fixtures made by one Humphrey Khabeko.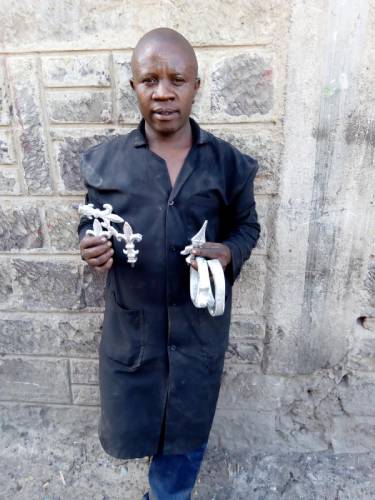 Khabeko is a wielder who has perfected the art of creating gate fixtures, ranging from modern to retro and even gothic pieces.
He runs a furnace from where he moulds the gate fixtures and sells to clients at construction sites countrywide.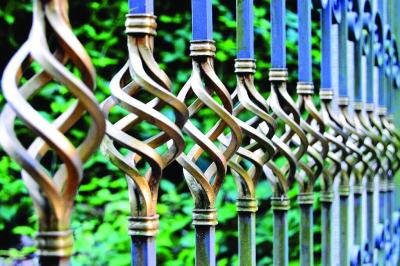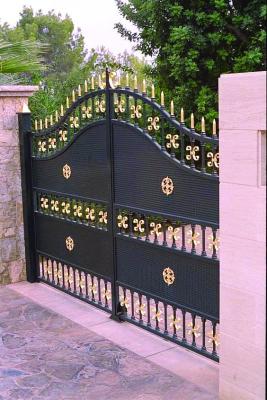 When you first get into his furnace, you are hit by a humid heat wave emanating from the boiler. Khabeko says the heat is the first step to making a gorgeous gate.
"The first step in making these decorative fixtures is to melt scrap metals. The best raw metals are car engines which melt at a temperature of almost 600 degrees.
To get the beautiful products, you must be able to withstand the heat," he says, noting that women rarely keep a job there as they are adversely affected by high heat.
The boilers are lit using firewood, which Khabeko says is a two-man job.Once the boiler is up and ready, old engines are put inside where they heat up and eventually melt up in a slow, deathly heat.
Besides old car engines, the molten mix also comprises of old gear boxesother scrap aluminium and iron products, which have been discarded as waste.
When the mixture is completely molten, it is poured into different moulds depending on the end product intended as well as the customer's order.
Khabeko says that besides gate decorations, they also make decor pieces for metallic beds and vehicle parts such as shockers.
Khabeko's journey into the furnace business began in 2006 when he was out for work and looking for an income.
His friend who owned a similar business gave him a job as as a boiler operator. His work was to ensure all the metal engines that were brought were melted before being molded.
With zero skills, he took advantage of the opportunity to learn and master the process, an opportunity that saw him open his own business a year later.
From one employee, he now has 19 men working under his stewardship, each earning up to Sh800 per day.
"I didn't have any education papers when I opened my business and so to return the hand and give chances to all, when employing I don't call for papers, the main interview that I conduct is discipline and determination of the person," he told CityBiz.
He says that though harsh, the business is fruitful and has made him a land lord at a young age.
He says he makes a profit of approximately between Sh15,000 and Sh20,000 per week, revealing that sometimes he makes more depending on client orders.
"The growth of any jua kali business is determined by how bosses relate with their employees and clients. If you treat your employees well, they will never think of robbing you, and they will also refer clients your way," he says.
The young entrepreneur hopes to scale up his business so that he can expand and serve more clients