With Sh10,000, capital former hawker started textile business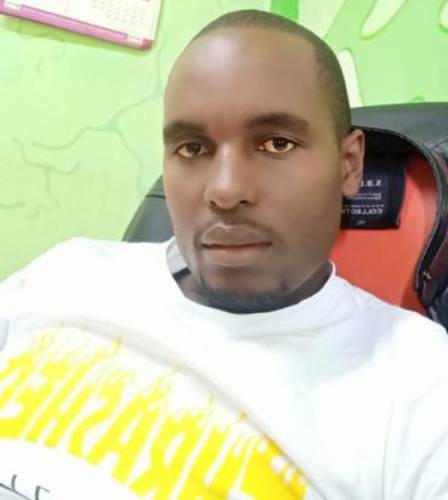 Martin Mutai, 32, studied criminology, became a hawker and ended up as a major textile dealer at Nkubu town in Meru County.
Mutai started off with a paltry Sh10,000 capital but he says his desire to excel was driven by a passion for fashion, which led to the development of Mutex General Supplies Ltd. The fashion house located opposite Consolata Hospital in Nkubu town, is Meru's third biggest.
He credits his mother for sparing "the little she had for me to venture into the industry". His factory tailors all types of garments - T-shirts, track suits, dust coats, pullovers, corporate shirts, jumpers, school uniforms and other unique apparel.
A former student at Kanyakine Boys in South Imenti, Mutai says he veered off from his original profession as a crime-buster, since jobs were hard to come by. Still, he says he has no regrets because he found himself a niche in the expanding textile industry.
"At the beginning I started hawking but later my mother gave me the little cash she had to start me off with a materials shop at Marigiti stalls at Nkubu town," he told CityBiz.
That was nine years ago and Mutai said he saved every coin he made because he realised the demand for clothes would always be there, and he had to start a textile factory.
Mutai, who currently boasts of a 15-member workforce now supplies different types of clothes in Meru, Isiolo, Tharaka Nithi and other towns.
"I had 25 employees, but we were forced to lay off 10 of them in the wake of Covid-19," he says.
The married father of two is the director cum manager of the factory, and spends most of his time there. With the demand for clothes a certainty due to the always expanding population he says it is important for him as a local manufacturer to satisfy the need.
"We are opening shops in other towns soon. We decided to integrate our trading company with a manufacturing entity so that it would be more efficient to meet our customer's needs," Mutai says.
Mutex manufactures fashionable wear to suit all sizes and shapes and for all age groups, and Mutai says he has set his eyes on growing the company to become a significant outfit in Kenya.
And though he is at a youthful age still, he says he has amassed a great wealth of experience having been a hawker, tailor and now a medium-sized textile industry player.
"There are experienced experts in tailoring and other processes. But sometimes we experience a shortage in fundis, because many of them are alcoholics, but we took steps and solved the problem," he says.
The supplier, to curve a niche in an industry saturated with textile factories and shops, devised ways of beating the competition.
"We make school uniforms look more interesting and creative, so that students can use them as their unique form of expression. We also make unique corporate uniforms which are both eye-catching and functional, so that workers feel good wearing them," he says.
Mutai hopes that as the dust of the Covid-19 pandemic begins to settle and the economy starts to open up, he will be able to take back his employees and expand his business to other towns successfully.