Airbnbs turning into dens of sin, glorified brothels
Capital Feature
By Brian Guserwa | May 22nd 2022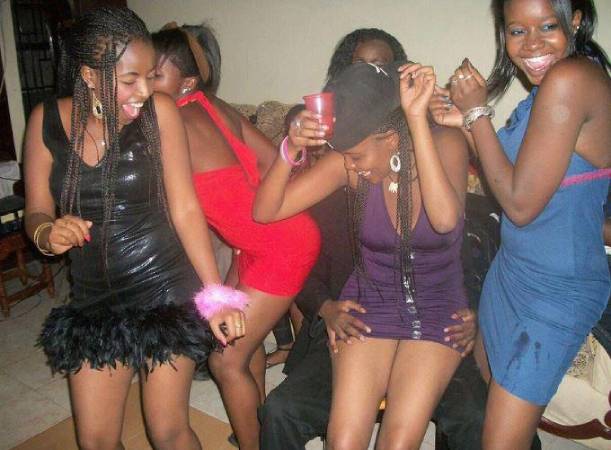 The idea of homestays was a novel one. That one could open up their home to travellers for a night or longer, and they would experience all the comfort of being in a home: the furnished apartment, the open balconies, the fully-stocked kitchen, maybe even a swimming pool winking in the afternoon sun out in the yard.
When Airbnbs hit the Kenyan market, they hit hard, and the market has been reeling ever since. They were at once immensely popular, offering a cheap alternative to fancy hotels and a far more attractive option for couples and large groups.
Years later, Airbnb has been around the block a few times; it is no longer the prettiest girl in class. The stories surrounding what was once a game-changer have slowly become more negative, and the shine may have finally started to come off.
At the heart of the business lies an issue of security, which is difficult to guarantee.
"You're essentially inviting strangers into your home," says Vivian Wangui, who owns a number of Airbnb establishments around the city. "You're hoping those strangers won't harm you or your property, but you can never be too sure."
Vivian has been in the homestay business for over four years. She started off renting out individual rooms in the three-bedroom apartment she shared with her partner. But an incident where a party got out of hand forced a rethink on her part.
"The guests were having a party. My partner was away on business, so I locked my bedroom door to give the guests privacy. Around 1am, someone knocked on my door. He kept knocking, calling out to me, saying that I should join them. I was so scared. I ended up calling the building security to come and shut down the party."
Since that incident, Vivian never stays in the same space she is renting out.
When Alex Kimani ventured into the Airbnb business, he knew he was a latecomer to the game. He priced his studio apartments slightly lower than most of his competitors, hoping to lure away some of their customers.
It worked, but Alex soon found out that his apartments attracted a certain cadre of clients: young people who liked to party.
"I was happy to be getting the business," he says. "But then, every other day, I would be cleaning up after them. Bottles, party cups, condom wrappers. After every weekend, if I had been hosting, I would have to contend with some missing items, or broken furniture, or something messed up because a party got out of hand."
In some instances, the sherehe gets out of hand very fast. The stories have been hush hush, but present nonetheless. They are only whispered about but never addressed properly. Like people falling from apartment buildings to their death.
In one such case, the victim was found with narcotics in their system. At some point, those self-contained apartments stopped being about offering a unique living experience and became more about places people could go to do things they would not be able to in their own houses.
"These ones are glorified brothels," says Roy Mitei. Roy has lived for over a year in an apartment complex which is rented out to more Airbnb businesspeople than actual tenants. He sees the foot traffic, and he hears the creaking beds at night.
"Men with big cars drive in on Friday, accompanied by small girls. Young girls are always hanging around the building and on the rooftop area. It's an open secret that people use these Airbnbs for quick sexcapades," he says.
It is easy to understand why. Airbnbs are all about privacy, after all. For a randy older gentleman looking to get away for a night or two with his side-piece, without the risk of running into a work colleague that is ever-present in hotels, it's the perfect set-up.
And yet the issues abound.
Only last week, the story came out that some Airbnbs had been secretly recording their guests during intimacy and selling the content to adult entertainment sites.
The story claimed that hosts were minting millions from sharing videos of guests 'doing their business'. Some social media users shared that they had been stunned to stumble across images of their friends, showing a side of themselves they had never seen, doing the rounds on Telegram.
It is illegal for Airbnbs to record their clients without expressly informing them. But this does not seem to be an issue for unscrupulous, money-hungry Kenyan 'entrepreneurs'. The outlook is not a hopeful one. Insecurity. Immorality. Could the chickens finally be coming home to roost?
But perhaps the most damning indictment is in the silent disinterest creeping in, the small numbers of Kenyans trooping back to the devil they know - hotels.
"The appeal has worn off for me," says Eddie Musyoka, a writer and frequent traveller. "The idea that you could get a whole house to yourself for as little as three thousand bob used to be a no-brainer. But now it just seems like unnecessary work.
"It's no different from being in your own home; you still have to cook and clean. This was once a selling point, but not anymore. I don't want to be on vacation and still find myself buying onions and avocados at a mama mboga. I would rather just pay for a hotel with room service and a restaurant I can take advantage of."
The final death knell may yet come in the form of aggressive taxation, as the government salivates at Airbnbs' untouched billions.
A 16% Value Added Tax (VAT) has been imposed on anyone looking to lease out their apartment, in addition to a Sh1,000 registration fee and an annual Sh26,000 fee per unit. And this is before the Digital Tax comes into play.
The Airbnb bubble looks likely to break, it seems. But with the rise in unsavoury incidents going on in those apartments, it may well be for the best.