Why widows struggle to love again
Capital Feature
By Nancy Nzau | Mar 12th 2022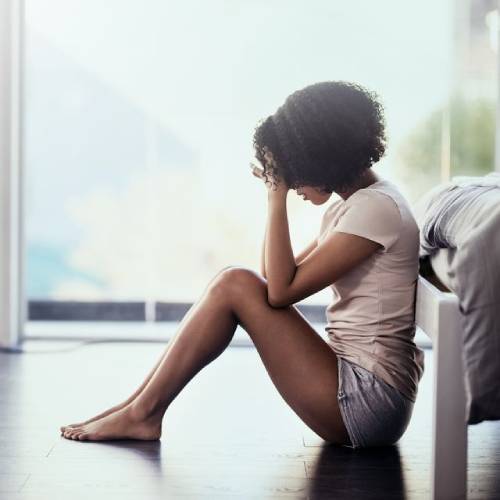 Nothing is as painful for a woman as losing a life partner. It leaves one in a shell. It is almost like their world has come to an end.
The memories of the vows and the picture-perfect image of spending your sunset years with your husband, slowly, dying away.
After the emotional whirlwind of mourning their life partner, racing to deal with legal paperwork, insurance, and tying any financial loose ends, widows have to grapple with the question of moving on.
Grace Kirui, in her mid?40's, had been married for 20 years when her husband passed away.
It was a pleasant marriage, with no stirring of revolt.
She'd never raised the subject of a career outside homemaking, and her late husband had never encouraged it.
The years went by pleasantly, with no more than a faint tinge of curiosity at what might have been and a minimal stirring of regret.
A year after the death of her husband, Grace could not bear not having someone to talk to when times got rough.
She was still young and knew she couldn't endure the loneliness for perhaps three more decades.
"I had visited my husband's grave 11 months after his passing when I decided to date again. I reflected on how much life I still had left to live. "Please tell me it's okay to date again," I said to no one in particular.
Having dated her late husband since college, she found moving on to be fraught with obstacles.
In her words, senior bachelors were like lone buffaloes– mysterious and dangerous.
The widowers she met looked at least 20 years older than her, and the younger single men were braying for her purse contents.
"It's like the younger guys have some kind of sixth sense," Grace says. "They sense your vulnerability, and they can see your pain. They strategically set their talons by making a woman feel desired, loved, and then, when she's too far in to disentangle herself easily, they pounce."
Four years now, and Grace has not found anyone she can comfortably move on with, and has set her sights on travelling, charity, rediscovering her hobbies, and hopefully pursuing her long-shelved dream of becoming a restaurant owner.
After a car accident that led to her husband's death, Laura Ouma was still recuperating, with a plaster on her leg, when she was finally allowed to enter her home.
Her in-laws could not let her go unaccompanied or take anything outside the home.
It was only after her father-in-law intervened that she was allowed to pick her shoes, clothes, and other personal effects but not household items.
"They took everything, including spoons and curtains I had bought with my own money," she says.
Once displaced from her marital home, she and her one-year-old daughter were taken in by her mother. She has since set up a thriving fish-mongering business.
"The trauma I endured at the hands of my in-laws is something I wouldn't wish on anyone, and I would be damned to remarry and possibly put myself in that situation again."
For 37-year-old Belinda Aoro, Alex, her late husband, lingers over her life like a fog.
"Though I perceive his continuing presence in my life as a pleasant mist that encapsulates me with love, I worry that my potential dates will see it as a haze that clouds real communication. My love for another man would always be shared in some way."
"A widower might understand this, but most of the men in my potential dating pool are not widowed, and thus, explaining to someone new why I must keep a piece of my heart with my late husband feels impossible," she says.
"If I was a non-widowed single person dating a widower, I'm sure I'd feel a level of insecurity about my partner's attachment to his late wife. But the thought of leaving Alex behind forever is not something I'm willing to explore."
"I know Alex watches over me, and that's sufficient—at least not now," she says
Family psychologist, Faith Nashipae cites psychological, societal, economic, and cultural reasons that come in the way of widows when trying to move on.
"Most societies don't expect widows to date again, especially not within the area she lived with her late husband," she says. "People hardly ask single women why they broke up with their exes, but widows often deal with intrusive quotations such as why their husbands died."
To an average person, these questions may seem trivial, but for the widow, reliving the trauma can be too much and a reason never to date again.