Short stature people struggle to find love, live normal lives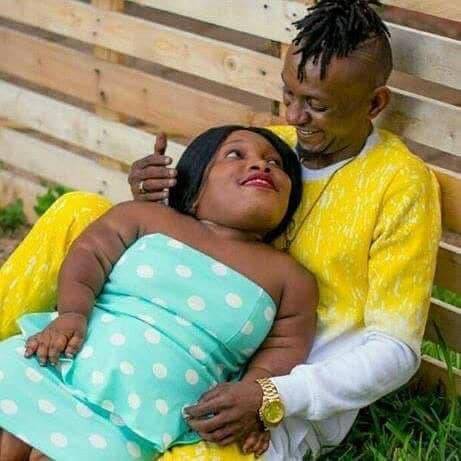 When Dan Koech was in primary school, he was unable to reach the desks in class. He would often experience pain in his legs from walking long distances.
And then there were the looks he got from classmates and others. Curious looks. Confused looks.
He did not know it then, but it was a trend that would go on all his life.
Like so many others, Koech is a person of short stature, a genetic condition that refers to people under 4 feet 10 inches. It is just that— a medical condition. But for those afflicted, it is a lonely, difficult life.
"The stigma starts very early, and it doesn't change," says Koech.
"As a child, your friends see that you are different, and you slowly start to withdraw because they treat you different. I was one of two children born with short stature in a family of five siblings, the other three being normal in height. But people don't know this, or they assume it has something to do with curses."
Now a regional coordinator for the Short Stature Society of Kenya, Koech still experiences practical challenges on a daily basis, if he is not drawing stares from strangers.
"Imagine walking down the street and hearing people wondering if the people you are with are your parents. The challenges never stop."
Hellen Kamanje, 33, is barely a meter tall. She lives in Kisauni, Mombasa County, and works at Coast General Hospital as a customer service provider on a casual basis.
"My work is to show clients directions. Most of them, however, don't take me seriously as they keep staring at me when I move but I don't care an inch," she tells The Nairobian.
She says she perform house chores like any other normal person but the biggest challenge comes when she wants to hang clothes on a line to dry.
"One day I fell off the chair as I tried to hang clothes. I cannot ask for help all the time. I am forced to pay people to wash and hang for me."
At Maganyakulo in Kwale County, we meet Hamisi Babu Fumba, 29, another person of short stature. Fumba dropped out of school in Class Three due to the stigma.
"They used to stare at me in a funny way. They also mocked me," he notes.
Babu developed an interest in carpentry as he observed carpenters at work. Now, he makes everything wood, from doors to wardrobes and beds.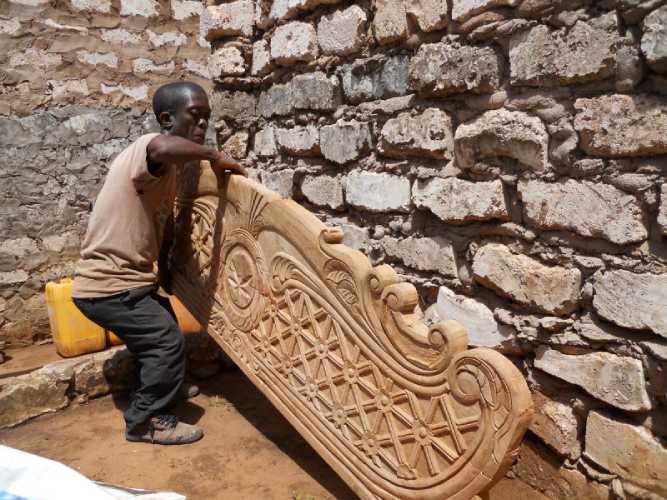 He must, however, get assistance from taller colleagues when the furniture rises beyond his height.
And then there is Hamdan Sultan, a food kiosk operator dealing with fast food, besides roasting chicken and other meats.
"I am lucky to have gone to school all the way from Primary to Secondary and reached Form Four level at Istiqama Secondary School despite all the stigma that was associated with persons like me," he says.
His job is tough, especially carrying some of the foodstuffs that include potatoes for making French fries, chicken, meat, and even his working tools.
Sultan is understandably bitter with the government which he blames for turning its back on them and giving a deaf ear to their cries.
"People like us are so many but here in Mombasa, I can say there's only one who has been employed yet there are so many jobs we can do."
But even beyond the stigma and difficulty he has to deal with on a daily basis, he has a much bigger problem, one that is shared by so many short-stature people.
"Imagine being of this height plus you don't have money, no woman will love you yet we also have that urge of loving and getting loved" he adds.
Hellen has fielded her fair share of suitors, but they all flee when she questions their commitment.
"They (men) usually come flirting with me but the moment I say let's go to church and tie the knot officially, they disappear. They are just jokers but I haven't given up. I know one day I will get a man," she says.
For Dan Koech, the difficulty of short stature people is an issue of considerable significance, especially considering their numbers.
"There are over 3,000 members of the Short Stature Society in the country," he explains. "The large majority of them are single. That's how tough it is for us."
"Ladies don't like to associate with short stature people. From my own personal experience, I took four ladies home to meet the parents before I settled down. In some cases, even after the lady agreeing to the union, the parents and family then go and talk her out of it. To be honest, you might have to get money and become a successful person just to stand a chance."
Ruth Mueni, President of SSSK, takes issue with the fetishizing that sometimes happens with people who date short stature persons.
"Some people only date people with short stature out of curiosity," she says. They want to know… What do they look like? Would they still be able to conceive normally? Few people are serious about them, and men, in particular, have a hard time with women as they are so particular about height."
There is hope, however. Through her organisation, she has been helping create awareness and change the narratives surrounding short-stature people.
"It starts with the name," she says. "Terminology is important. Because the condition is called dwarfism, people use the term 'dwarf' most often. There are also other terms like 'midget', which are derogatory. The proper term to use is 'Person of Short Stature'."
SSSK regularly holds events to raise awareness, like sports tournaments from county to county.
The myths and stereotypes still exist, for sure. People still think, according to Ruth, that being born a short stature person means you were cursed.
Or they believe you are like that because of polio.
People didn't understand that it is all about genetic modification.
"But people have become more accepting. More importantly, most of our members have become more accepting of themselves. Before, they were hiding. Their families would hide them, too, out of shame or fear that they would be mocked. This is changing slowly. It comes down to esteem."
We need to be more self-aware, says Susan Keter, a counsellor and coach.
"Stigma of any kind has roots in societal and family sources. From a young age, one is bombarded with messages about what is normal and what isn't. Normal size or stature, normal behavior, etc."
"When one hears the same message over and over again about what is normal and what isn't, it becomes one's programming or blueprint. It takes self-awareness to question one's belief systems, which many people don't do."
Every year on October 25, International Dwarfism Awareness Day celebrates short stature people. The day also spreads awareness for achondroplasia, a bone growth disorder that causes dwarfism. Still, we can all do a little more to help.
"There is no planet for short stature people or normal height people," Ruth Mueni says. "We are all here, so we need to find ways to co-exist."