Tears of a father: Child loss, miscarriage affect men deeply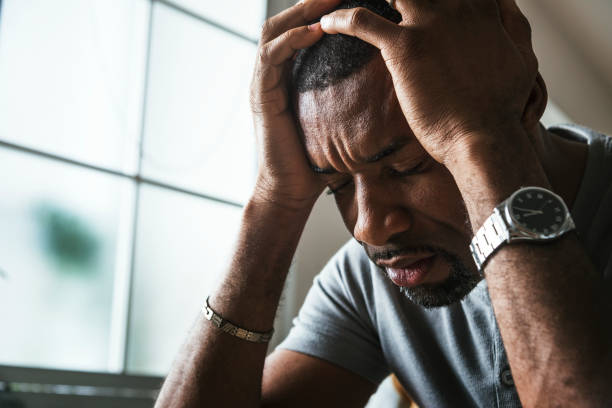 When popular gospel musician Size 8 suffered a miscarriage a few weeks back, many people condoled with her.
But what really brought her grief to the fore was when her husband and father of the baby, DJ Mo also expressed his grief for the loss of their unborn baby.
"It is a sad moment," DJ Mo said following the loss, "I always say everything has a reason and we don't blame God. So there is always a reason for everything. It was a low moment for us but at the end of the day don't blame God. Just move on."
DJ Mo brought out the unseen side of child loss; the grieving father. Men face pregnancy loss differently: They mask the loss, and bottle their emotions. Unlike women, most fathers nursing the hurt of child loss have few channels of opening up besides increased alcoholism-for those who drink.
We lost five pregnancies
Take Bennington Owino Ooko, an audit manager in a local bank, who has his own painful back story of pregnancy loss and the reason he founded a support group for men.
"We lost around five pregnancies. It took a toll on my wife for ten to 13 years," he says, singling out the first pregnancy loss as the hardest.
They had been married for five years with no kids. The pressure was mounting. Then the wife got pregnant and he told everyone they were expecting a baby. But bad news came in the seventh month when a scan showed the baby was not moving.
"I had to tell people we were not having a baby anymore. It was a struggle."
One of his wife's colleagues lost a baby and was referred to Tears of Joy Foundation, a support network for grieving parents.
"So she tagged my wife along, she attended the meetings for a whole year. She informed me about it and I thought it was a good thing," recalls Owino.
Tears Foundation
While his wife's pregnancy loss was eased off through the sessions at Tears Foundation, men hardly open up.
"When I joined Tears Foundation, I found no men ready to share their experience. I said let me take the mantle, share my experience and be the leader of the tears of joy chapter of men."
Owino says men hardly speak up and end up suffering and "some divert to drinking. women to women support each other. The man is always told don't worry you will get another kid."
In his case, the many losses saw some advising him to get another wife. He learnt the best thing at such times is a strong support system which his mother and grandmother provided.
"It was not easy when your agemates who have kids invite you to their birthdays but you have none of your own," explains Owino adding that the losses often strain relationships with some marriages crumbling.
"My wife was carrying the biggest burden. Society was judging her. So I had to walk with her" through the hushed talks, negative perceptions, the endless questions.
Matters were made worse for Owino at the Boys Club where jokes were whether he was shooting blanks and "you just mask the loss."
One way of coping, says Owino is to name lost children and even celebrate their birthdays if possible. "I call mine Owino babies. A child is a child whether born or unborn because God has already planted fruit in a womb. Child loss is nothing to be embarrassed about."
When I lost my child, I tried jumping off hospital building, took pills
Pregnancy is a journey of a mother and her unborn baby. It comes with challenges and risks, creating a strong bond for both. But this bond can be broken through miscarriage, stillbirth, or loss of child-ravaging the mother emotionally, socially, and physically.
Seeking closure
Tabitha Mugane knows the pain of child loss.
"I lost my baby, he was one year 12 days old, he had a heart problem and died on an operating table" at the Kenyatta National Hospital where she had been referred to.
The void, emptiness and ensuing loneliness somewhat destabilized her emotionally as she sought closure.
"I was alone and I thought I was not worthy. I tried to commit suicide. At first, I tried to jump off at the KNH theatre building when I was told my son was dead, I also tried to take some pills," she recalls of that dark period.
"It was not easy but I thank my family. I was always angry. I love smiling, so people thought I was okay. But when I got home, reality hit because I was all alone."
Tabitha says matters are made harder for a mother as society shuns talking about pregnancy or loss of a child, but for her, she has tattooed her son's name on her arms including date of birth.
Joyce Wachira, a mother of two lost one child through miscarriage in 2003 and "for many years I never talked about it because miscarriage came with shame" until she became vocal about it in 10 years later.
"I started pursuing a lactation journey. I started seeing a lot of ladies struggling with lactation, when you dig deeper you would realize they also lost a baby," explains Joyce, adding that being told you will get another baby always hurt but people don't know when they say that.
"Perinatal loss is a very unique kind of loss," says Joyce. "If it's a miscarriage or stillbirth most people won't know. If you lose a pregnancy people ask you what are you grieving yet they didn't know you were pregnant. It's silent grief, only the parents feel it."
Support group
Working parents who lose their pregnancies suffer more pain as most employers are not aware of the challenges they face, but Joyce says there are different ways to overcome grief like "being part of a support group and there is where you will be with people like you, express your grief. There is no timeline for grieving. You grieve for so long as that person is dead."
Some support groups for grieving parents include the Tears Foundation where Joyce Wairimu, another mother, is a member. The foundation helps grieving parents to cope with pregnancy and child loss.
The accounts clerk by profession says she still considers herself the mother of Adrian who was born in 2019.
What hurts her most is people telling her the pregnancy was indicative she was fertile and was still young and can give birth again, forgetting the pain and loss she has been through.