Wedding night: The man of my dreams couldn't rise to the occasion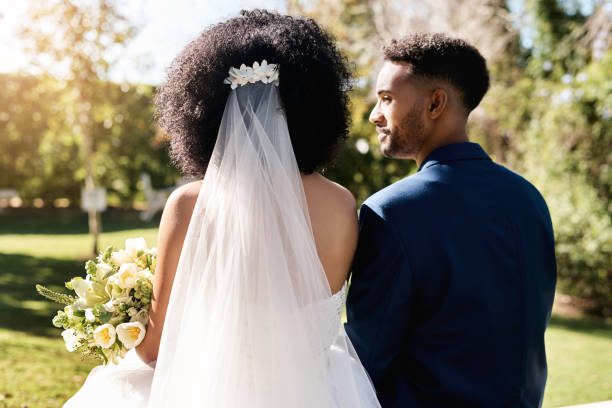 Few people, even Wakristo damu, expect a couple to have remained virgins until their wedding day. See, there are just too many temptations in liberal 21st century. Virginity is not viewed as a badge of honour.
Just how does sex after marriage go for modern couples who have been clueless all their lives? Apparently, it's a challenge especially when its the man who need internship in the sex department.
Take Sharon Chebet. She was shocked last year when her hubby turned into a log in bed. A pastor's son, James Wafula had no clue what to do with Sharon on their wedding night. "He kept asking whether he was doing the right thing. The fact that I'm more experienced sometimes really pisses me off because I feel like the man in the relationship. I also feel immoral since I'm so experience," Sharon told The Nairobian.
Even though Sharon and her husband get along very well, she still has a problem breaking it to him that his 'game' is pathetic. Then what happens when a woman finds that her hubby can't rise to the occasion on their honeymoon... that their marriage will never be consumated?
Shocking details
Eunice Njeri reconnected with her long lost friend Charles Njogu on social media and within a few months, they were planning their wedding. Njogu had left for the US for further studies and the last time they had met they were both in high school. Their friendship remained at a hand shake level.
"She was quite excited when he proposed to her online and she said yes. Njogu sent her money and only landed a few days to their wedding," a source close to the couple revealed.
Eunice would later be disappointed on their wedding night. Njogu was impotent!
"She kept hoping that he would change after a while but that was never to happen. She is stuck in that marriage just because she is a Christian and is embarrassed since it was a very big ceremony," our source revealed, adding that beside being 'saved' Njogu lived abroad and the distance acted as a buffer to knowing whether Njogu had 'elephant power'.
But again, having a man who has 'experience' might result in life long agony if he slept with women who were 'poisoned chalise.'
I contacted HIV
Beatrice Khalai was 35 years old when she tested HIV positive. That was eight years into her marriage to a man she tied the knot as a virgin.
"I met my late husband in church and we started dating soon after. I was 27 years old and a virgin. He is the one who broke my virginity. I worked at a local school as a cateress, while he was a teacher. We got married in 1997 and were blessed with three children,"
Beatrice describes her husband whom she though was perfect. It was only when she got pregnant with their third child that she discovered that she was wrong.
"When I went for the antenatal clinic, the doctor said it was compulsory to test for HIV and I confidently agreed. I had nothing to fear since I had lived my life perfectly. I almost had a heart attack when I was told I was HIV positive. I thought the doctor was mistaken and went home. I did not know what to do," Beatrice who later lost her husband to AIDS told The Nairobian.
She blames the church for not counseling and recommending HIV tests before their wedding. There are times when the boot is on the other foot and men suffer in silence after marrying lasses who had 'chilled.'
Edwin Omondi a father of two, laments that "Whenever we fight with my wife she likes to remind me that when we met she was a virgin and that I deflowered her," and using the virginity bait against him gets his goat and to date, "my wife is the devil and our home is hell."
Worse than a wife who uses virginity to keep her man is the unfortunate case of marrying a woman suffering from 'penis captivus.' This is a rare medical condition in which muscles in the vagina clamp down on the 'kuni' before full entry.