Elderly Kenyans suffer loneliness, empty nests and silence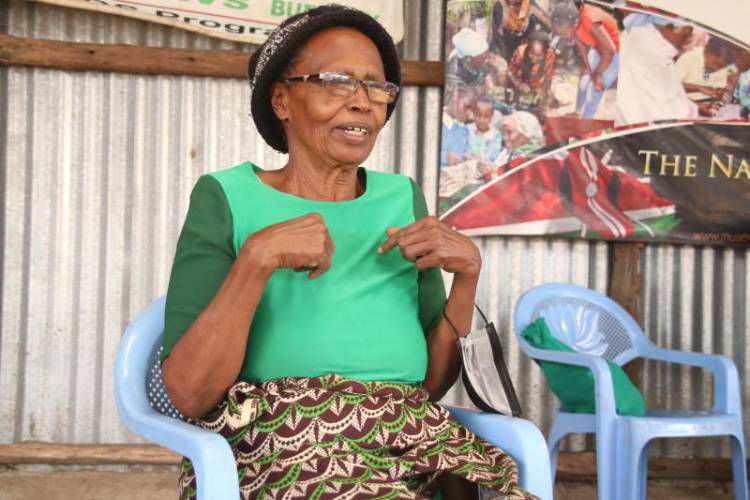 When Milkah Wanjiru Kamau is home alone, she hardly eats. The 84-year-old cooks and then the food just sits there, with her completely unable to summon any appetite for it.
The food is unpalatable to her, not because of her cooking skills, but because it lacks seasoning that is of the non-food variety: company. Human company and connection is the spice that the food, and her life, so often lack.
"I am unable to eat," she says. "You can see even my body is small, yet I have food. I eat a little and tell myself that if I had someone else, we would talk about things and I would feel happy. Now will I just eat alone? No. So I just endure the loneliness."
Loneliness at any age is bad enough, but loneliness in old age is a whole new ball game. It is like a dark, inescapable shadow that hangs over most elderly people. Even former president Kibaki, with his status and wealth apparently could not escape it, in spite of his connections and resources.
Jimmy Kibaki, the former president's son, said that the president moved from having every second of his day planned to a place where his phone almost never rings.
Not to mention, his wife, First Lady Lucy Kibaki, died after his retirement and he had to face it alone. He got ill after the death of his wife, in addition to a gnawing feeling that he had not quite done what he had set out to do.
"There was sadness when Mzee (Kibaki) left state house because he did not feel as if he had accomplished all that he had set out to do. You will be surprised how short 10 years can be," said Jimmy of his father.
The loneliness that the elderly people in Kenya experience is on a level that younger people who have access to technology cannot quite understand.
Many of their partners and friends have died, and their children have left home. Not only that, many of these older people cannot read, cannot really use media devices as they are foreign to them and do not know how to use smartphones, much less social media. Their only solace is connection with other people, and that is often hard to come by. So they are often alone with their thoughts, a situation that the Covid-19 pandemic has only exacerbated.
James Kioko, 56, realised how bad it could get when he went back upcountry to live with his elderly mother for three months. She is 89 and her husband died in 2017. Kioko, the last sibling of 11, had left home to get married in 2002.
"They had lived together for 67 years before the old guy took a bow. After dad passed on, Mutete (I call her by her name) was not that lonely. She was surrounded by men and women of her age from the village. They would assemble at her home and spend the day chatting, laughing and feeling happy. Not anymore. One by one they have passed on too," he wrote on Facebook.
When The Nairobian reached him, he said that he had interacted with people in retirement homes in the US, and explained that the ones he met there were happy, many of whom had taken themselves there after saving for a long time for their sunset years.
There are such homes here but the idea is yet to catch on. Many of the comments on his Facebook post suggested that a community centre where the elderly could get together during the day to keep each other company would be a good fit here in Kenya. As it turns out, there is such a place in Nairobi, called Karika.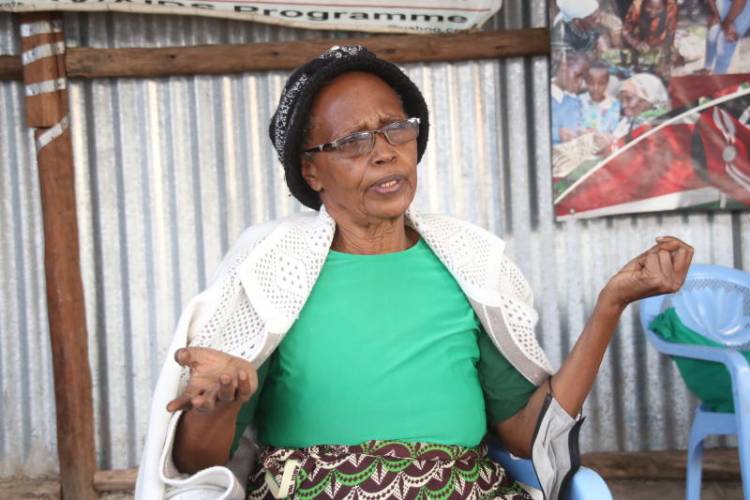 Karika is a community based organisation in Riruta Satellite where we met Milkah. When at Karika, among her peers, she comes alive, nothing like when she is at home alone unable to eat.
Milkah loves it there. Peace of mind and positive company are her highest priorities now. She was not exactly a poor woman, as she even has housing units that would give her income and lived in a comfortable home.
However, she says that her son is a drunkard who gave her so much trouble she decided to leave the home to the son and move in with her grandchild, who she has been living with for the last three months.
During the day, Milkah comes to Karika, where she feels happiest. She has created a flowerbed that she tends to and chats with the others who visit the centre.
One of them is Peter Kamau, a jovial 75 year old. He was a police officer between 1965 to 1985, before he quit and got a job as a security guard, which he says he did because it was more flexible and he could take care of his own aging mother.
Kamau is never short of stories to tell; for instance about the tie he is wearing, which is the Kenyan national flag.
"I am very good at keeping and defending things! I defended our flag for 20 years and I have kept this tie that reminds me of it for 40 years!" he says.
A short distance from them is a group of elderly women chatting animatedly amongst themselves as they prepare food for their celebration of The International Day of Older Persons, which is observed on October 1 each year.
Here, among their peers, they tell us that they feel young again. Kamau offers insights on how fast time passes.
"I only remember that I am old when I see the way young people look at me," he says.
That is one reason why Elijah Mwega, who founded Karika, says he doesn't like saying that it is a place for the elderly.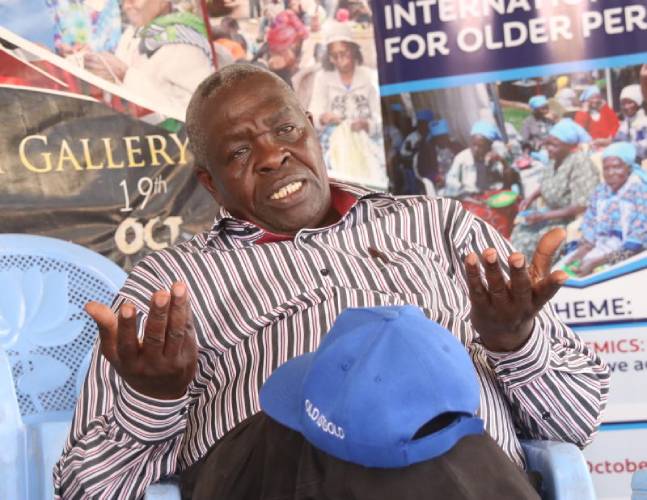 "It is a place for all of us," he says. "If I had said it is for the elderly when I founded it, what would I be saying now that I am a 'victim'?"
He was about 47 years old when he established the place, and is now over 65 and, therefore, elderly himself. The people who visit Karika, including Milkah and Kamau, are full of praises for him.
They feel like he has saved a lot of them from the misery of loneliness, and for advocating for their issues, which most levels of society, including the government, seem to have forgotten.
At Karika, in addition to keeping each other company, they also have recreational and psychosocial activities that keep their minds occupied. The place is sustained by donations and it is free for the elderly who go there.
For the past two days, Karika has been teaching them how to use smartphones so that they can be better connected with other members of society. Mwega says that he tries to keep them up to date on everything that happens.
"Even when the Standard Gauge Railway (SGR) started operations, we took them to the train and went to Mombasa, stayed for a week and then came back on the SGR. You should have seen how excited they were. It was like they had gone back to nursery school!" he says.
Mwega, however, feels that there is a lot to be done regarding the elderly, and Karika has been using focused advocacy to push the government regarding their issues.