Munchers vs sippers: Men who don't drink alcohol get high chasing skirts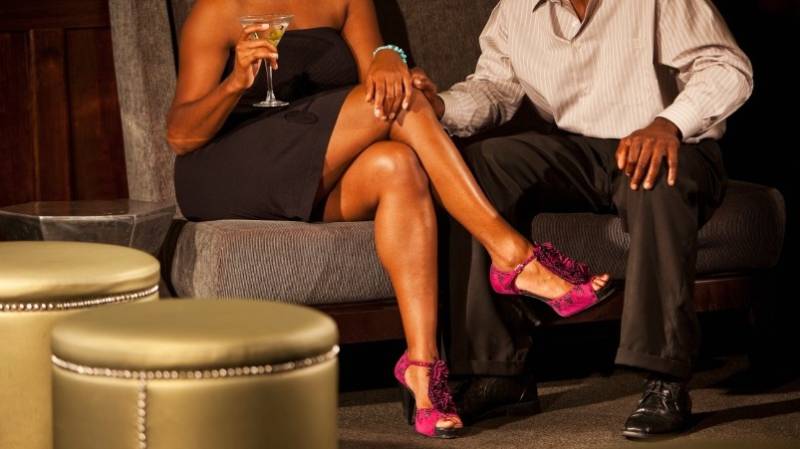 In 2014, Mercy Adhiambo got married to Tom, a strict SDA adherent. Having come from a family where her dad was a keen drinker, Mercy was relieved that her husband never touched alcohol.
"My father was a daily drinking officer. He would spend all his money on alcohol, and whenever he came home, it didn't matter what time of the night it was, we were all chased from the house. We had to run faster than Olympians out of the compound to face his wrath. I vowed and prayed that one day when I get married, I will not get a man who drinks alcohol," Adhiambo says.
So when she met Tom, who was very religious, only drank tea and if he had to drink something bitter, it would only be pepper soup, she knew she had landed the perfect catch. And she was the envy of her friends and cousins.
"We got married and I happily settled into a life as a committed wife to a religious man who would never miss church, and participated in all church activities. I thought I was so lucky. Most evenings, my husband would spend an hour or two practicing with the church choir, and I felt I was really a lucky woman," says Mercy.
Fast forward two years later, she started hearing of rumours about her husband's indiscretion with female church members.
"At first, it was just a rumour, but by the end of the second year, when I was nursing my first born, the rumor came thick and fast. It was just one girl, but nearly the entire choir, then it got closer home.
"I started hearing he was the neighborhood jogoo. What struck me as odd is that even though he had finished his business elsewhere, whenever he came home, he still wanted to do it with me, even twice before we slept," says Mercy.
She eventually decided to do her own investigations and put the matter to a stop. Her investigation only lasted 30 minutes of trawling through her husband's phone.
"Jachien odak ee nyime (the devil dwells in his foreskin)" is how Mercy describes her husband. Even though the man never touched alcohol, he never left anything wearing a skirt untouched.
In 2019, she left her daughter with her parents, quit her marriage and moved to Qatar where she is now working as a teacher of English.
"I knew by the second year that he is randy. By the third year, I wouldn't allow him to touch me because he had slept with every woman, married or single in my neighborhood. At one point, we had to move to a new place because a certain husband wanted to kill him."
Mercy says one thing she has learned about marriage is that a man should be on the extreme when it comes to either religion or alcohol.
"A balance is what every man needs. Right now, I will happily date a drinker, as long as he is not violent or forgets his duties," she says.
A man must have a vice, pundits say, a way to release stress. It could be alcohol, women, money, sports or religion. Hellen Macharia who has been married for 15 years says most vices come like Siamese twins.
"There is no man with money, who will purely focus on his money making ventures. He will seek whatever other pleasures money can bring. Other women prefer men who drink because it distracts their men from skirt chasing," says Hellen who adds that even though no man is perfect, many men have probably convinced themselves that they need a vice.
"There are men like my husband who aren't extremely religious, and they also don't drink and they also don't chase skirts. So men can also strike a balance in life."
Doris Bosibori, who has been married for 30 years, says the belief that a man must have a vice rings true, especially in her situation.
"In my thirty years of marriage, I have come to accept that my husband loves his drink. Every time he leaves the house, I can't ask him what time he will be back because I know he loves his drink. He is a good father and good husband, but sometimes I think he drinks too much," she says as her husband, 55-year-old Jacob interjects, asking him if she would like a husband who keeps mistresses or drinks.
"I don't want my husband seeing other women, so the drinking bit is something that I can tolerate, and I am not worried because as years go by, his drinking has also decreased. So nature and biology are fighting my war for me," she chuckles.
Hellen and Doris both draw the line when it comes to women as a man's vice.
"Women can bring diseases and financial instability in any marriage. Instability in a marriage means the children will be scarred. A man can do anything else, but having girlfriends is a no."