Paka Power: Lockdown boredom arouses demand for sex toys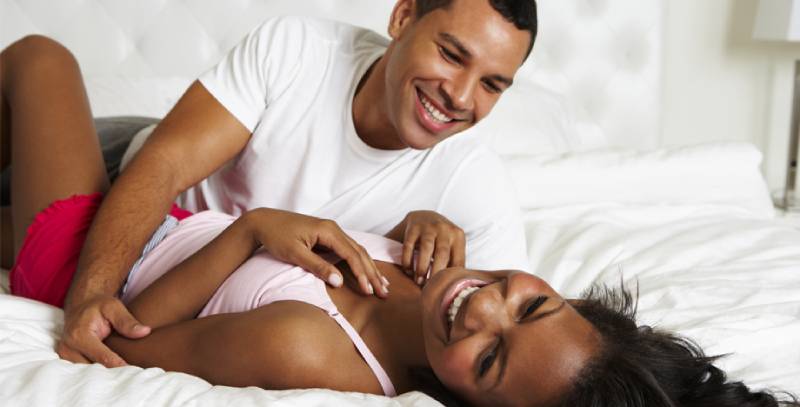 Since its March 2020 arrival in Kenya, Covid-19 has shut down sectors that had propped up the economy for decades – but it now looks like lockdown boredom may have led to an unexpected boom in a relatively new enterprise.
Apparently early lockdowns, cessation of movement, quarantine boredom and restriction of movement occasioned by the pandemic had the unintended consequence of leading to a spike in the sale of sex toys.
And as more and more Kenyans went online to shop, this after physical outlets shut down, sex toys vendors who largely operate on various digital platforms found a welcome audience.
In a recent interview on Spice FM, Beverley Munga, better known as the 'Vibrating Lawyer' – a moniker that captures both her academic training and the sex toys business she has run for more than seven years – termed 2020 her best business year.
It should come as no surprise that matters of the bedroom have preoccupied Kenyans' minds. After all, there was little else to do, particularly in the early months of the pandemic's presence in the country.
Peter Paul, who has been a supplier for Sue Gacambi's sex toys in Kenya for the past five years, agrees that sales have never been better, which he attributes to the fact that people's movements were limited because of the nationwide curfew and restrictions on how long one can stay in a bar.
"People are spending more time stuck at home and are taking the time to invest in their sexual wellbeing.
"We get orders from both men and women, though most of our clients right now are married women between the ages of 25 and 40. It was unusual at first, but we got the hang of it," he said.
Before the pandemic, Peter says he was filling an average of 60 orders a month for his products. However, once lockdown orders were announced, he was getting upwards of 200 orders.
Maureen, who asked that her second name not be used as her business is still viewed as taboo by some in her circle, runs an online shop, Sexccessories.
She was quick to notice the upward trend and got into the business in March of 2020.
"I have absolutely no regrets. I'm a believer in normalizing self-pleasure; it's not a taboo. Nobody knows your body better than you do," she says.
Maureen says she is still new and has not built up a client base to rival the more established vendors online, but she sells an average of five toys a week, and her clients are a mix of women and men.
"There is still a lot of secrecy and embarrassment about sex toys, but because we are selling the products online, people can make enquiries on phone and order a delivery and everything remains private," she adds. It also helps that clients can browse through the products on their phones and no one would be the wiser. And the packaging is discreet.
The barriers to entry in the adult toys business are pretty low, and as uptake grows, more entrepreneurs are getting into this space, something that Peter says is not a threat.
"There is enough room for all of us. In fact, I get calls all the time asking me how I keep my business afloat and I give my advice happily.
"Selling sex toys is as good as any other job out there. Besides, a lot of Kenyans are now getting used to these kinds of things," he says. And indeed they are.
Sexual liberation is having its moment in the sun, and customers who spoke to The Nairobian, on condition that we do not use their full names, said these toys allow them to explore new dimensions of pleasure without the pressure of being judged.
For others, a lack of communication in the bedroom and a coyness around pleasure means satisfaction is not always guaranteed –the toys offer hope.
"Have you ever been at it for two hours and you aren't even close? That's always been me. It put a lot of pressure on me, and my man's ego is constantly bruised.
"Sometimes I fake it just so it can be over. With a vibrator, I owe no one anything, and with the mental pressure off, I can finally find pleasure," says Ray.
These toys – which should be made of medical-grade silicone, stainless steel or glass to be safe – are also being used to fill the gap around sex education.
"Unfortunately, no one teaches you a lot about sex. Your parents won't do it and neither will the education system. Pornography is the closest source you have, and even that is quite damaging.
"I started using toys to learn my body and how I want to feel exactly. So many women have never experienced climax and will never if they don't grab a toy," says Lucy.
Bev notes that men also use the toys she sells if they work away from home or are looking for ways to learn how to hold off on ejaculation.
"And men's toys sell out very fast. Though men won't talk about what they bought, women spread the word, which makes referrals an important source of business."
- Additional reporting by Winnie Makena
My uncle molested me, ruined my life
Founder of Transpire Youth Organization cautions parents not to trust relatives or friends with their children because many of them are sex predators.