Vagacials; vain beautycare procedure or key to better sex?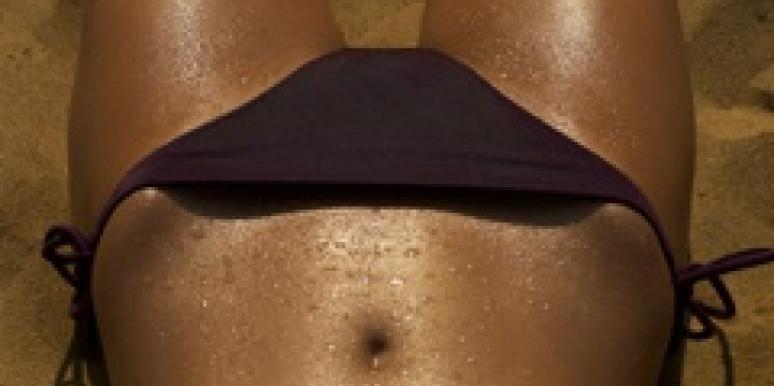 Over the years, the vagina has evolved from a private, hidden organ, only seen and heard of during childbirth, to become a topic of public discourse, gushed over coffee tables at 10am when the sun is up and brightly shining.
The names have evolved just as well - from crude terms such as 'bajingo', 'thingy', 'fanny', and 'penis-fly-trap' to more acceptable terms like 'vajayjay', 'hoo-ha' and most recently, 'nunu'.
One of the most striking advances that have come with evolution of the nunu, is the amount of care given to it. So much so, that there are nunu parlours or salons, where women go specifically for one purpose: to pamper their lady parts.
In these salons, aything goes. The sacred nunu is treated to an array of services called glacials - as in facial for your lady bits that doesn't involve the usual waxing and shaving. Technically, it's supposed to be a vulvacial, since it's a facial for your vulva, not the vagina. But vagacial has a nice ring to it and is more memorable.
A vagacial involves reducing hyperpigmentation, removing dead skin cells and ingrown hairs, preventing acne, and smoothing bumps around the bikini line. Asking five women about the vagacial experience, three said they have heard about it but have never tried while the other two have never heard of it.
Radio Maisha's mid-morning presenter Gathoni Njuguna said that she has never done a vagacial, but she wouldn't mind having one.
"I would do it for me. Just to feel good about myself, me first then, of course, my mister comes second," she said.
Stacy, a 31-year-old woman, said she has never done it and doesn't plan on doing it, as "I can't just lie there naked, and let someone touch my lady parts like that. No. Unless it's for medical reasons, and very necessary medical reasons," she told The Nairobian.
While getting a vagacial is non-negotiable for some women, others such as Mary, 27, have avoided it all together due to cost implications.
"I am scared of getting a vagacial thinking it might be too expensive," the businesswoman said.
Ngungwa Meme, famously known as 'Dee the vagina whisperer', says "It's a spa treatment that is performed around the vulva area so we do not go inside the vagina. It's called intimate skincare and it's not painful."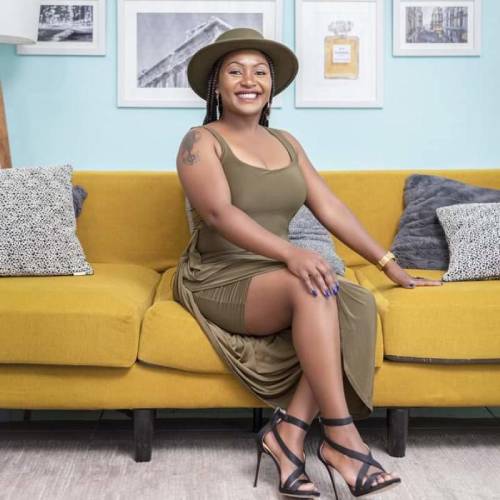 Meme has been doing vagacials for years, having piqued interest in the beauty industry after working part time in a spa while still in University abroad.
"I studied brain science abroad, so when I came back to Kenya my kids were still young and I wanted to do something that was flexible that would enable me to spend time with them," she says.
That's when she opened her spa – Headlines Micro Spa - in Karen then later moved it to Kilimani. As for her name, she says an influential client 'baptised' her and from the fact that most clients go to her for intimate skin care.
According to Meme, a vagacial is more of a luxurious service especially during the cold weather since steaming is part of the process.
"It's a treatment that is administered after waxing. However, the treatment was for people who shave because when you shave you end up with ingrown hair, acne, and some stuff down there that a woman is not proud of," she adds.
The procedure itself takes about 30 minutes minus waxing, but if waxing is included it takes about an hour.
"If you are getting waxing, we make the wax and then apply a cooling gel, after that, we steam the skin and get an enzyme that removes all the dirt inside your pores." After that, cleansing follows by applying a mask, then exfoliation and some extraction that removes ingrown hair.
"You will be surprised the hair can really grow inside one pore as long as a spaghetti," Meme says.
Afterwards, they smoothen the skin with a mask, which sits for 10 minutes, and the area is massaged with lavender oil, which Meme says is good for treating the skin. The vagina whisperer says it is recommended for women to get vagacials at least once a month.
A vagacial by itself is Sh3,000, with waxing it will cost Sh4,000. In one day the spa attends to three or four vagacial clients.
As Meme says, most of their clients are women but they also have the occasional male client.
"It's a very intimate process so we are careful about opening it up to the public when it comes to the men. We only do clients who wax.
"We don't provide services to men who shave at home and want to come for skin treatment," she says.
Comparatively, men appear to be reluctant to engage in any surgical procedures involving their manhood, or, at the very least, are skeptical about the effects.
"I would personally not go for any enhancement," says Richard Omari, a nursing student in Nairobi. "Like most guys, I've seen ads promising to increase one's manhood or even improve their performance in bed. But I would never risk it; the medical complications could be extreme."
Does he think vagacials are worth it?
"If it is done to improve the appearance, then I don't see a problem with it. But I don't think men care about it to the extent of asking their women to do it. It's an unnecessary luxury, in my opinion."
Getting work done on your privates is clearly an expensive, complicated undertaking. And while the procedure has yet to explode in popularity here as compared to some European countries, body augmentation is definitely trending in an upward direction.
Along with this trend are surgical procedures like vaginal tightening through surgery and exercise, for instance using the popular 'Ben Wa Balls' which strengthen vaginal muscles.
There are also vaginal plastic procedures like vaginoplasty which tightens the vagina and G-spot amplification to increase sexual stimulation and arousal.
Still, the question remains, is it worth it?
"A lot of the pressure for women to get these kinds of procedures comes from men," says Junior Ferdinand Mukudi, a Health Systems Specialist and Healthcare Advocate.
"Men complain of vaginas losing their tightness, especially after childbirth, and whether or not there is any actual benefit to getting a procedure like vaginoplasty, women often feel the need to get some work done on themselves."
In reality, however, the effects of the surgery rarely translate to better sex.
"Sexual arousal includes spiritual, emotional and mental components, not just the genitalia. So it is inaccurate to assume that elongating the clitoris, for example, will lead directly to better sex. Functionally, sex is much broader than that."
Mukudi advises women not to go for cosmetic vaginal surgery unless it's to treat or correct an anomaly.
"Do not do it to enhance the man's pleasure. Do not do it because you feel you have lost some tightness maybe due to childbirth. Naturally, the vagina is capable of bouncing back, and the man will adapt to it over time."
- Additional reporting by Jael Musumba