Working from home: Nairobi sex workers have moved to city estates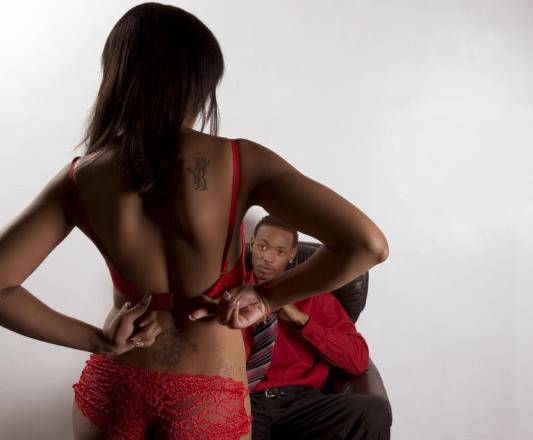 An evening drive through the heavy metallic double gates, manned by hawk eyed security in one of the gated communities east of Nairobi ushers you into the ordered world of the middle class. Overweight women jog around in body hugging gym clothes as school buses from academies drop privileged children outside their parents' gates. It is a perfect place to raise a family.
It is, however, an open secret that sex trade thrives chini ya maji within in one of the houses within the community.
Behind the permanently barred gate and stone walled perimeter fence crowned with razor sharp electric wires, a group of women have set up a 'relaxation house' for men who want some time away from the vagaries of life inflicted by the Covid-19 pandemic.
A regular at the house says no walk-in clients are allowed and only the selected few are invited. He says at no given time has the number of clients who are invited into the house of ill repute surpassed three. A regular cost of a night of pleasure at the house costs a minimum of Sh10,000. The cost of food and alcoholic beverages is charged at 5 star hotel rates.
With night time curfew and the ban on sale of alcohol killing the trade in flesh all over Kenya, sex workers who used to operate from exclusive brothels have been forced to rent out small intimate houses within residential areas where they can practise their trade without fear of police harassment.
Community Sex Workers Programme officer Caroline Njoroge, a 13-year veteran of the trade, says the pandemic has forced sex workers to be innovative to continue earning a living.
Njoroge says this is the first time in Kenya's history where the sex industry has faced challenge of such magnitude.
"We work on the streets and in brothels. When the curfew hit, it directly affected our trade because clients come to us after work hours. Very few clients can come during the day because they are busy 'wakijenga uchumi'. So when social venues and brothels close at night, it basically means we can't earn a living."
She says at the onset of curfew, police used to raid brothels and put all sex workers under quarantine.
"We were forced to start going to clients' houses and this also saw a rise in murders and assault of sex workers. We usually take clients to hotels where we know we are safe, but with curfew, you are now forced to go to someone's house. Many sex workers have lost their lives and many others have been assaulted severely."
She adds that crime against sex workers rose significantly during the pandemic.
"The other option was to bring clients to our houses where we feel comfortable but that also has challenges for most of us who are mothers. So the other option, and this is for a very small percentage of sex workers, would be to get a place, a residence where clients can come in for business. And it also has to be a place where the business won't disrupt other residents."
Njoroge adds that the biggest challenge with such an arrangement is that the Kenyan community despises sex workers and would never want to have any association with the trade even though under the cover of darkness,it's the same people who throng to seek their services.
She urges the government to consider placing sex workers under essential service workers and also put them under a programme offering Covid-19 assistance.
"Other vulnerable people were put under care programmes, but the government totally ignored putting us under the feeding or monetary compensation programmes. This has been our darkest hour; our future is bleak, our children are suffering and many of my colleagues have committed suicide because they can't make ends meet," says Njoroge.
Her point is however watered down by a security consultant who avers that prostitution within a residential area is a security risk.
In another estate around Donholm area, several apartments have also been turned in 'slaughter houses' where men who want some good time and freedom to drink alcohol without incumbrances of curfew hours patronise. The trend is also rampant in parts of Lavington where the trade thrives right under the unknowing noses of residents. Syokimau area within Machakos County has also tens of such brothel like arrangements where only the known few are invited and entry is barred to any unknown face.
Security risk
Richard Tuta, an Israeli trained intelligence expert, says the emerging trend of sex workers hiring houses in residential areas for their work is a major security threat to residents.
"Sex Workers world over, since time immemorial have always served as spies. It is what the security industry calls sexspionage. They give information to security forces but some of them also give information to criminals. In this case, if sex workers are operating from residential areas, then their benefits don't outweigh the risks they bring," he said.
Tuta believes some vices attract other vices citing an example where if prostitution thrives in a certain area, both violent and petty crimes as well as drug trafficking will also rise.
"Check all social places where sex trade thrives, you will realise cases of 'mchele' abound. It's places where alcohol and other drug problems persist. So in terms of security, having sex workers in a residential area is a great risk."
Tuta adds that in terms of security, residential areas are the safest for sex traders.
"In residential areas, they can't get attacked by their clients because of safety associated with the neighbours. Their clients can't also refuse to pay them. So operating from residential areas is only good for prostitutes, but not for residents."
The cat is cornered
Ephraim Mugo, a coordinator with Kenya Association of Tenants and Landlords, says the emergence of sex workers in estates in something he can speak about with authority since he has seen first hand the effects of a slumping economy and night time curfew.
"If you lock all doors and windows and then corner a cat, it will turn against you. It will draw it claws, bare it's teeth and attack you. Because it wants to survive. That's an animal. What about a human being? What will a human being do to survive?," he asks, adding "What can't a mother can't do to feed her hungry child?
"Everything humans do has a place and time. But when factors beyond your control affects how you put bread on the table, you have to look for ways to survive. Covid has made life difficult for everyone apart from the political class. People wives have turned into prostitutes.Men have stopped being men. People with well paying jobs are selling fruits and other wares out of the boot of their cars, so even sex workers have to find a way to survive," says Mugo, clarifying, however, gthat his views are personal and don't represent the association of tenants and landlords.
"As much as we are landlords and tenants, we are human beings first. My response is as a human being."
An estate manager with a reputable firm handling one of the biggest estates East of Nairobi says they are aware many of the houses they manage are occupied by sex workers.
"The neighbours don't complain because they don't know the business going on. It seems most of those house no one can just walk in. The clients are also not from the same neighborhood. So privacy is what keeps the ladies in business. And when signing lease agreements, they don't come as a group. It's usually one lady, who then invites two other friends. What's strange about three women sharing a three bedroom house?," he asks.
"We don't encourage them, we don't condemn them, and in an economy where people can't afford to pay rent, which landlord will refuse renting out their property to a single woman with no children? Whatever you do in your house is your business. Others are working from home, the ladies are also working from home as long as no one complains," he says.