Rubber versus baby: The millions you will save by just wearing a condom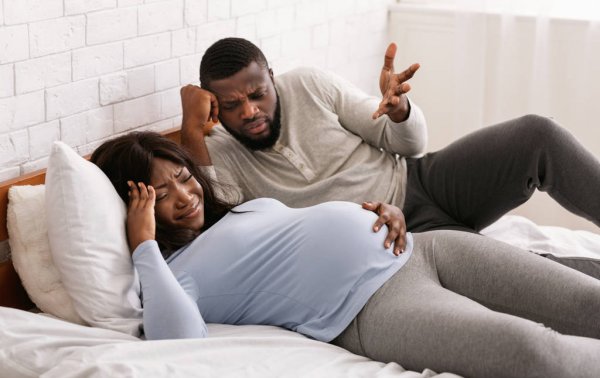 We've all been there, at least for those of us brave enough to admit it. That moment deep in the throes of passion, when the sweet nothings and heavy petting of foreplay have been done with, and what's left of it is heavy breathing and a deep anticipatory silence, eager for action.
Then just at that moment, as the bookman holds his pen steady, ready to scribble his manifesto on paper, the girl looks up at him from sweaty brows and asks, "Babe uko na condom? Sitaki kupata ball..."
One United States (US) condom company, Sir Richard's, says it was built for this specific moment. The company advertises its wares not by promises of nail-scratching, hair-pulling pleasure, but rather by economic dynamics. It's no bet one would count this as a pretty clever selling point.
Simply put, the company insists that it costs so damn much to have a kid that you better not have one by accident.
With economic recessions spiralling with the advent of the Covid-19 pandemic, questions like what is the cost of having and raising a child and whether it is necessary beg for answers.
However, with the societal pressures especially in African set-ups, people tend to bow. After all, having a kid is expensive, no matter if it is a silver spoon or a tin spoon in their mouths.
Cost of diapers will kill you
The Nairobian sought the opinion of parents in Nairobi on the cost of raising a newborn baby. For Rose Akinyi, who works at a security company, the biggest worry is the child's comfort.
"My worries range from diapers, formula, and the biggest of them all - the nanny," says Rose.
Rose has one son and says he might be a big feeder because the boy easily clears a whole can of formula in a week. A can of formula ranges between Sh1,500 and Sh1,800. Rose had her child at a private hospital in Kahawa West, where charges are Sh39,000 for normal delivery and Sh60,000 for a caesarian delivery. NHIF covers Sh10,000 for normal delivery and Sh30,000 for caesarian delivery.
Other than formula, she will need to think about diapers. According to prices on a local supermarket shelf, one packet of baby diapers containing 44 pieces retails at about Sh1,300. A newborn baby requires approximately four pieces of diapers per day. But it doesn't stop there.
Rose says there is the cost of feeding a newborn mom with healthy food that increases milk production. That, and vaccination for the baby. Majority of the government-issued regular vaccines are offered through public hospitals in Kenya and are usually offered free of charge.
Mothers are expected to go to the hospital on scheduled days to have their babies immunized. On the other hand, the baby-friendly jabs are often given at varied fees depending on the hospital in which they are administered. Most times, the cost can be double or even thrice the amount of the regular immunizations.
In many cases, regular vaccinations are accompanied by side effects such as fever and swelling of the area in which the needle pierced the skin. Alternatively, those that are labelled baby-friendly, leave the baby unaffected with many of them going on with their daily routine without interruptions.
Nathan (not his real name) works at a leading telco company as an engineer and has two sons, aged three and six years. Both boys were born in a leading private hospital and both are enrolled in private schools.
Were it not for his medical insurance cover, Nathan says he would have paid approximately Sh130,000 for each of his son's birth.
In a worst case scenario, like when the mother develops complications and may need caesarian delivery, Nathan would have to pay up to Sh260,000 per chil at the same hospital.
Nathan's first son is in pre-primary (PP2) in one of the private schools around Kilimani in Nairobi.
"For the time that my son has been in school, I have already spent Sh800,000, this is just for school fees, for one son," Nathan says.
Since the boys are likely to go to the same school, he says he is going to pay the same amount for the second born.
Aside from school fees, he has enrolled the boys for co-curricular activities to keep them busy.
"They go for swimming lessons and they also have taekwondo classes. These I pay the trainers for every session and they go during weekends, except when the schools are closed," says Nathan.
Clothing for one child makes up six per cent of spending per year
Other costs consist of health care, which includes out-of-pocket costs for health insurance premiums and the family's portion of medical bills. Nathan says clothing for one child makes up six per cent of spending per year.
Miscellaneous goods and services account for seven percent of spending.
"This includes costs on personal items like sports equipment, entertainment including video games and reading materials, and personal care like toothbrushes and haircuts," says Nathan.
At some point, Nathan thought it would be difficult to maintain the kind of upbringing he wanted for his children even though he had planned very well – so he thought.
The amount involved is somewhat arbitrary, he says, because expenses crop up every day and they find themselves spending on what was not budgeted for.
"Apparently, as a good planner I thought I would just magically have all the answers.
"Being the good planner and devoted husband that I am, I did my homework and then informed my wife that these added costs meant that we were going to need to weigh the options we had," says Nathan.
His wife had just changed careers and she was looking for a job, so all the expenses were on him. Moving to a cheaper house or a cheaper area was also not an option for him because he was paying mortgage.
"We had already paid a substantial amount, so we decided to persevere and finish the mortgage," he said.
However, things got better when his wife got two jobs at the same time.
"She has two jobs. She works from home, different time zones because one is a company based in the US and she is also trying to start a business," says Nathan.
But this is the whole point of using a condom, according to Sir Richard's condom company.
According to the company's marketing strategy, the idea is to simply add up the spiraling costs of raising a kid and show it to clients.
The packaging, for example, come with stickers that add up the cost of various necessities such as education and strollers.
For a family man like Nathan who has the comfort of a monthly salary backed by his wife's double income, the pressure of raising a child may not be too hefty. But what of randy teenagers and twenty-somethings who just can't keep it zipped? This could be the demographic the Ministry of Health had in mind when putting free condom dispensers in public toilets, with options for both male and female rubbers. The message is simple: If you do not learn to keep it zipped, then better learn to put on diapers on your child.
Millenials waiting longer to have kids
A survey by Harris Poll in the US conducted in May 2021 shows that older millennials living through two economic crises has affected their decisions around having kids. The Covid-19 pandemic has made the outlook for older millennials looking to start or expand their families even more uncertain.
25 per cent of respondents decided to wait longer to have children. 19 percent decided not to have a child or additional children and only five percent decided to try to get pregnant during the Covid-19 pandemic.
In many cases, this is because the global health and economic crisis has led to limited access to health care, and other numerous challenges.
The number of births in the United States is already expected to fall by at least 300,000 this year, the report indicates.
Closer home in Kenya, population growth is on an upward spiral, with the United Nations data projecting an upwards of 2.26 percent since last year.
Unfortunately, the cost of inflation in Kenya is also shooting through the roof, at a current rate of 5.9 percent.
The issue of getting more kids will soon be a bone of contention among couples.
Which takes us right back to the initial question, "Babe, uko na condom?"