No passport, no problems: Kenyans rarely need an excuse to 'tweng'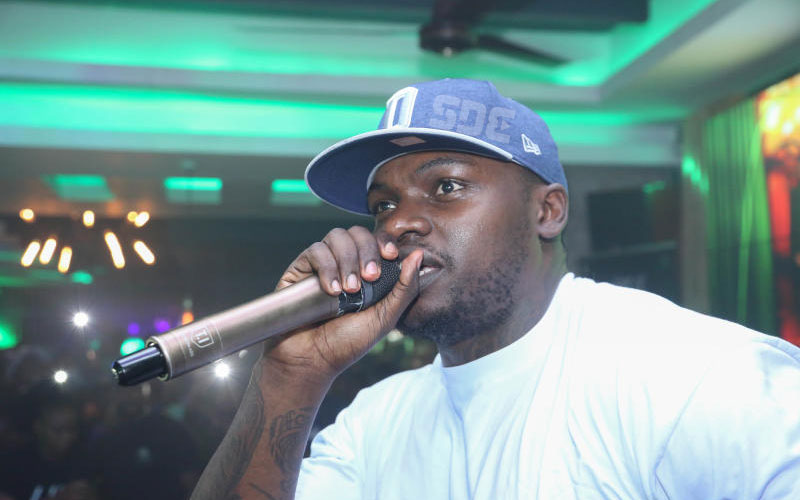 Kenyans do not have an accent. We say certain things which have been influenced by our culture and the rotating door of accents we were subjected to by primary school teachers. We say things like "I am almost" and "Let me tell you, Maina", and the only people who can really understand us are other Kenyans.
In fact, the closest thing we have to an accent is the dialect our champions give interviews in after conquering the world of athletics.
Kenyans, however, have a unique ability to absorb and immediately adopt foreign accents. Seeing as we do not have one of our own, it was only fitting that we shopped for one.
If you have heard celebrated journalist Jeff Koinange speak, you have probably wondered which schools teach this particular journalism. If you have listened to distinguished professor of law and kaunda suit enthusiast Patrick (PLO) Lumumba speak, you would be forgiven for assuming his daily breakfast consists of the Oxford dictionary, and that he has to come up with ten synonyms for each word before he leaves the house.
While Professor Lumumba and Jeff Koinange speak a polished, cultured version of the Queen's English, theirs is not the only approach.
Take the rapper best known as Khaligraph Jones, the O.G. Khaligraph's rapping typically delivers the hard-hitting bars and playful puns of an industry veteran, but perhaps its most recognizable feature is the accent. Even when the Kayole export is rapping in dholuo, the tweng is dominant. As it is, Papa Jones would not be out of place in a rap battle with Eminem.
Another surefire way to acquire an accent from the US of A is to choose a career in radio journalism. To host a program playing the 'top forrie under forrie', or the rock charts, or a breakfast show with a fellow honorary American.
But twenging is not limited to the people we consider celebrities.
One of the sharpest legal minds in the country, Justice Paul Kihara Kariuki, the former court of appeal president, often speaks like he is addressing a gathering at the Democratic Convention in Illinois, as opposed to sweaty journalists outside a courtroom.
When visiting the White House in 2018, President Uhuru Kenyatta also appeared to tweak his accent just a little when speaking with then-US President Donald Trump. The man who would later introduce the word 'cessation' rolled his r's a bit more, and rounded out his vowels with more precision than usual, and Kenyans were quick to notice.
"Uhuru has a campaign accent, central accent, Kenyanese accent and the one he talks to western world leaders with," an eagle-eyed Kenyan noted on Twitter. Of course, there are some notable Kenyans who have shown impressive immunity to the American accent.
Kiraitu Murungi, the Governor of Meru County, is an extremely accomplished man. He graduated with honours from Kenya School of Law and then from Harvard School of Law, where he was classmates with former US President Barack Obama. But when the good Governor pronounces the word crocodile, there can be no doubt that the man is indeed from Kionyo Village in Meru.
James Mwangi, the Managing Director of Equity Bank Group, was once invited to address students at the Stanford University and the Massachusetts Institute of Technology (MIT), and he did it with the unflinching tongue of his fathers.
Sautisol, the eternal boy band, continually drop their consonants just hard enough that you can hear their backgrounds sneaking through. Mike Sonko, the former governor, has the rare ability to slide in and out of an accent depending on who he is speaking to. And then there is popstar Victoria Kimani, who has miraculously survived her unofficial adoption to the Naija people without also adopting their accent. Or losing her own.
Twenging is clearly an affliction, however, and just like that other pandemic, it does not seem to be a respector of class or status. You don't have to live near the airport to find yourself saying 'gonna' and 'wanna' either.
So, what is the reason behind it? Why do we favour the American accent in particular, when there are far more hilarious ones to adopt, like our own? How true is it that some people visit foreign soil for a week, and that is enough time for them to start saying "You know waa'mean?"?
According to Dr. Wandia Njoya, a Senior Lecturer and Head of Department at Daystar University, our tendency to tweng is simply a reflection of the content we consume.
"We are not producing content that has cultural prestige," she says. "We don't have Kenyans who people admire who sound like them. The thinking is that people will admire me if I sound like Oprah, if I sound like an American pastor."
"It's more about who we listen to. There is the issue of one's career progression. Think about the media, for example. If you are a young journalist, you see that the most famous, the most recognizable journalists are people like Jeff Koinange, like Zain Verjee. You think, if I want to join BBC or CNN like Larry Madowo, I cannot go speaking like a Kenyan. I have to sound like them so I can succeed out there."
It comes down to wanting to succeed outside your country, according to Dr. Njoya.
"If you want a career outside Kenya, you have to have a more internationalized accent, and the American one is the dominant one. It's the reality. Kenya is not an empire. Until we become a dominant commercial power, it's hard to succeed with your accent."
"Until we have our own people working their own careers here and succeeding, we will always have this problem. Our Lupitas and Larry Madowos, until they can retire having worked their lives here."
Hide your knickers
Hanging your underwear on a public clothesline makes them public property