Women are hornier in their 30s, reach sexual peak without difficulty - yes it's science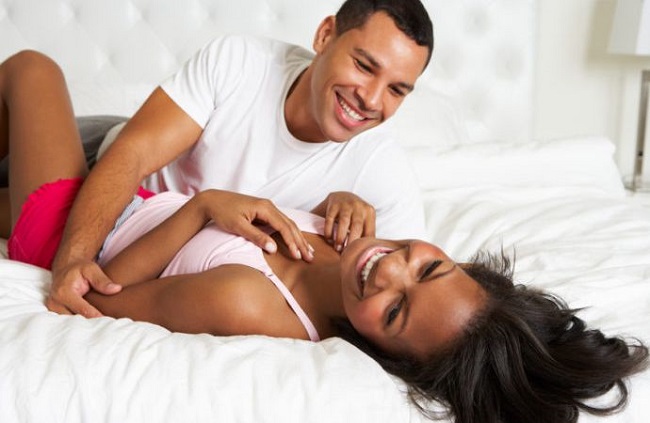 "Time and tide wait for no man," Robert Frost once said, "but time always stands still for a woman of thirty."
'The woman of thirty' is a beautiful, confident woman who has come into her own as one who is at the top of her game. She is successful and accomplished, with the world at her feet and the men in awe of her. She is also at the peak of her sexual life, and in several cases, that period after the big 30 brings with it an increase in libido.
According to a study published in the British Journal of Urology, middle-aged women have the most consistent and satisfactory sex lives, compared to their younger counterparts.
For women aged 31 to 45, researchers found, 87% reported having sex regularly, while only 85% of those aged 18 to 30 did. And out of these, the older women were likelier to achieve orgasm without any difficulty.
The dirty 30s, as they are called, have often been considered a myth.
There's this drive that you can't even explain
There is little scientific evidence for the exponential increase in libido after 30. And yet, for a lot of women, crossing that bridge into 30 has also meant reckoning with their sexuality in ways they had never considered before.
"I am always ready," says Evelyne Mukami, a 31-year-old nurse in Nairobi.
"Sometimes, it's mental, but most of the time it's physical. I get aroused so easily, it feels like I'm constantly ready. It has been happening more and more. I didn't even know what to make of it until a friend of mine who just turned 30 shared a similar experience with me."
"My sex drive is definitely higher than it has ever been," says June Mwinyi, a mother of one.
"I think it has to do with the fact that I have found a partner I feel comfortable with, someone I am compatible with. I am also more confident with my body, and I know exactly what I want."
"It's definitely true," agrees Ada Kilobi, a businesswoman. "It increases a lot. There's this drive that you can't even explain, but it just pushes to want more and more and you can do anything to get it."
For Kilobi, who turned 30 last year, satisfaction has been a key component of her sex life, and to achieve that, she has been uncompromising when it comes to her partners.
"I have had good and bad experiences, because sometimes my sex drive is at a peak with the wrong person, and the lowest with the right person. I want someone who will help me get to that peak.
"Sometimes, before I turned 30, I could not go for three days without having sex but I only wanted it with someone who knew what they were doing. Satisfaction is more important for me than anything else."
Some studies attribute this increased libido to higher confidence as women get older, and more comfort with their own bodies. There is less insecurity, and things that were once considered flaws are more readily embraced. More importantly, by the time a women is getting to her 30s, she has probably had enough sexual experiences to know what works for her and what doesn't.
"Confidence plays a significant role in sexual openness," explains Catherine Holden, a sexologist and psychologist in Nairobi.
"Loving, understanding and knowing your own body – your likes and dislikes; and being able to communicate that with your sexual partner is key. Because a lot of us did not have comprehensive education on sexuality, we may not know everything there is to know about our bodies or how they respond to sexual stimulation and cues. Being open to explore this whatever age you are, can be fulfilling and exciting."
Experience, therefore, can be essential to sexual growth.
"Exploration is key here as we have no idea what something will feel like unless we try it. Now, the range of sexual behaviours is vast, and it does not mean we have to try absolutely everything…
"However, identifying what we could fancy is a great way to start learning about ourselves and our partners. This also allows us to bring something new into our current sexual lives; as sometimes tried and tested pleasure can repress us, leave us feeling frustrated and lead to avoidance when it comes to having sex."
getting their groove back
On its own, however, experience does not guarantee better sex, according to Ms Holden.
"If we are searching for that 'optimal sexual experience' it is important to know that everything that happens to us with our clothes on, can determine what happens with our clothes off."
So, with women getting their groove back in their 30s, how do their partners of a similar age fare? How well are their male counterparts matching up?
"The truth is that they cannot," says Wangeci Wachira, a lawyer in Nairobi. "I have been married for almost three years now, and the sad fact is that my husband and I have very different sex drives. We used to have sex all the time when we first started dating, but now, we can go days, and when we do, it is straight to the point. It's true that we're both busy, but we've agreed to make more time for each other. There's more to our marriage than just sex."
It is no wonder, then, that older women, the ones who might soon hear themselves referred to as cougars, gravitate towards younger, more sexually vibrant men.
"Younger men are more energetic," Kilobi admits. "In my experience, younger men know exactly what to do to a woman to make her reach her orgasm. Unlike older men who get tired easily and cannot go for even five minutes, leaving you unsatisfied. It's why I rarely go for older men; younger men have a way of making me feel loved."
Commenting on this, Holden believes we should steer clear of socially constructed terms like 'cougar' and 'sugar daddy', considering everyone has a right to their own sexual choices provided they are of a consensual age for sex.
"As consenting adults, we can decide on our own agreements in these types of relationships, with several partners, and still have love, sex, friendship, eroticism, fulfil our physical and emotional desires, as well as enjoy companionship. The choice is yours, and so are your sexual preferences and behaviours."
"We are progressing as a society and "the norm" is evolving. People are choosing what works for them as individuals or those in romantic partnerships; and it is important to choose what works for you and/or your partner so that you can be your authentic self and lead a more peaceful and happier life."
For a couple experiencing a large disconnect in terms of sexual drives, Holden encourages communication and understanding.
"Today, libido differences between partners need to be handled differently. Identifying whether you have a spontaneous or responsive sex drive is something worth exploring, beyond being a sexual dysfunction.
"Communication is key here and talking through what you are experiencing in your life or your relationship with your partner is important to do."
"Therefore, if you do not match your partner's sex drive do not automatically think that there is something wrong with you. As a partner, taking this position or telling your partner to "take a pill" is not only damaging but leads to a host of psychological effects that can in turn contribute to one's physiology, hypervigilance and eventually avoidance to sex.
"Be understanding with your partner, hear them out and work with them to find ways that you can mutually fulfil each other in intimacy," she says.
Fertility, not sex drive, is affected by age —fertility expert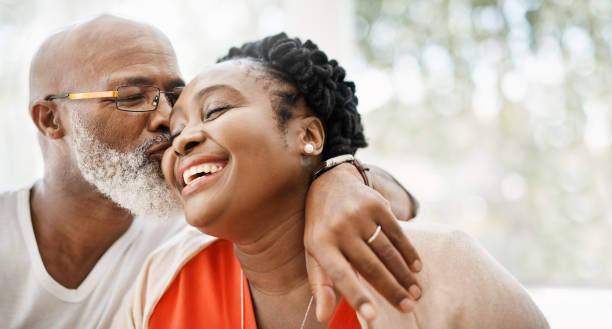 "It is fertility that declines for women approaching their 40s," says Dr Frank Odawa, an obstetrician and fertility expert based in Nairobi.
"For women, fertility starts declining after 40. Men have no such window; as long as they are able to sustain an erection. Men will sire a child even when they are 100 years."
"Women are born with a certain number of eggs, which get depleted over time. What with monthly ovulation and menstruation, they get to a certain age and they have no more eggs."
"The reproductive age for women is actually between 15 and 49 years. Very few women will be able to have a natural conception beyond 45 on average. There are outliers, of course; girls can get pregnant even before 15, and some women can conceive even after 49. But in terms of sex drive, it may not really be about age."