WhatsApp, Facebook groups where singles, married meet; One man has been with 14 women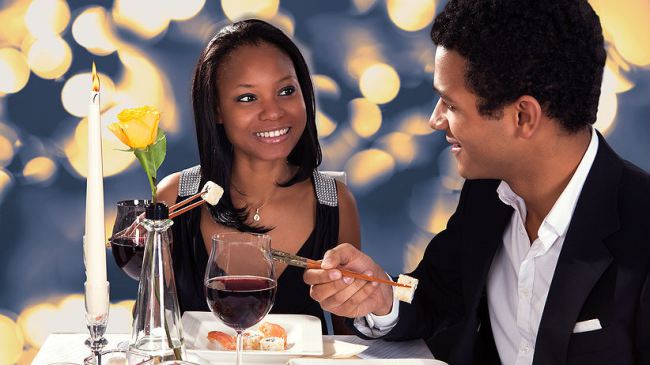 WhatsApp group was created at the onset of Covid-19 lockdown, as a space where single people would hook up and if lucky, find love. A year down the line, it is safe to say that none of its members, 160 Nairobi professionals, 92 of them women, has found love.
Most of the members have, however, engaged in numerous no-strings-attached sexual flings, a series of romping, which faded before getting to know each other's second name. Speaking to The Nairobian, a founding member of the group says the members only focus on sex, more sex and alcohol.
"It's no big deal to organise for a drinking session, post the location in the group and within an hour or so, several members will turn up. The unwritten rule is that no one owns a woman or a man. If someone comes to my party, it is obvious we will have sex. So far, from the group I have been in a 'relationship' with 14 of the group members," he says.
The laissez-faire nature of sexual liberation in the group is shocking. One of the group administrators, a woman in her mid-30s, slept with five men in a span of two nights in a belated New Year's bash held in Embu in January.
"Life is short, and men do it all the time. As long as I am having fun and its safe, then I don't see why anyone should question my activities," she told this writer. Back in Nairobi, she is a well-respected realtor, closing multimillion house sale deals, and is every inch a corporate power woman.
Adam and Eve group: Having sex with each other is normal since no one is committed
Collins Ndisio, who is in a group called Adam and Eve says for most professionals who aren't married, getting quality sex is a long shot unless someone pays for it.
"These groups help because you meet fellow professionals, and if you hit off, you can always get regular sex. At least you are sure your partner is a serious individual and not the type you will pick from the streets for money," he says, adding that 'incest', a term for group members having sex with each other, is normal since no one is committed to the other.
Thriving Singles has 158,100 members
Silas Nyanchwani, writer, author and Facebook group administrator for Thriving Singles, whose membership currently stands at 158,100, says it is not always about sex and that he has witnessed more than 30 marriages that resulted from interaction in the group.
"There are groups for married people, so I decided to create a platform for single people, because loneliness is a disease that can only be cured by good, loving company. The group wasn't meant to be a place where people meet for sex,"he said.
Adding: "I envisioned a space where people can meet, fall in love and start relationships. But if people choose to seek casual sex within in the group, I can't stop them. They are adults. Some come to genuinely look for love, a few come to just have fun with willing partners. I can't judge them, I can't stop them because those are two consenting adults."
Love, Sex, Marriage: We have up to four women who peacefully share one married man
Nduku Muema, an administrator in another group, 'Love, Sex, Marriage' says contrary to the group's name, there is no love or marriage going on in the group but just lots of sex. "It's from the group that the phrase, 'Relationships are per person sharing' came up. Because in the group, , and several men who anonymously share one woman. As an admin, I get a lot of inboxes asking me to settle disputes between lovers, some asking me to kick out a woman who is crouching on their territory.
"Funny thing is that the relationships are all based purely on sex. No one is getting married there, because nearly everyone is married in the group," she says.
Muema adds that even though the group started as a marriage counselling group, male members were hesitant to add their partners, and instead started adding single women.
"The married women in the group also refused to add their husbands, and instead started adding in married men. Eventually, the purpose of the group solely became sex, per person sharing," she says with a chuckle.
Social media commentator, Eric Wanjohi says most of these groups were not created with sexual relationships in mind.
"Many were professional groups with a target on career advancement, or some were simple groups formed by friends who drink together or share a hobby. But behind the keyboard, people get guts. They start seducing each other and before you know it, the group is full of people sleeping with each other. Once it's saturated, some leave and new members are added and the circle continues," he told The Nairobian.
Online sexting is like meeting a crocodile at the river, says security expert
Richard Tuta, an Israeli trained security specialist, says people meeting online to 'hook up' should treat such meetings like 'a crocodile asking you to meet it in the middle of the river.'
He says in security terms, information obtained from social media platforms is referred to as open source intelligence.
"This is information tailored to serve a purpose. If the purpose is seduction, then everything is tailored towards seduction. Including pictures. If it's business, they will provide sufficient evidence geared towards business. Social media is big in detecting fake news but it is useless when it comes to verification processes... Think of the ease of getting a profile. That means one can create several profiles to suit his needs.
"From a security perspective, and I am not talking about GBV, to be a victim, you must have contributed to it, although not deliberately. In many situations, if you look back, you will realise there is something you should have done differently because human beings are not good people, so treat everyone with suspicion.
"Don't trust easily because it's human nature to take precaution. Be cautious. Be skeptical. Be pessimistic and always use your sixth sense. Social media should be treated the way we treat Africans from a certain West African country!
"When hooking up with someone you met on social media, always imagine a worst case scenario and think how you will get out of it upfront. Have an exit plan. Meet where you are comfortable, at a time when you are comfortable.
"Be in control. Tell a friend or relative where you are going and let the person you are with know it by even calling when with your date. Lastly, trust your gut feelings. If a situation feels awkward, don't be forced to go along. Stop and get out. Also, always have some money, even if just enough for your fare back home. So that you don't get stuck somewhere. And always have someone checking on you frequently," says Tuta.