Millenials are are choosing education, careers over walking down the aisle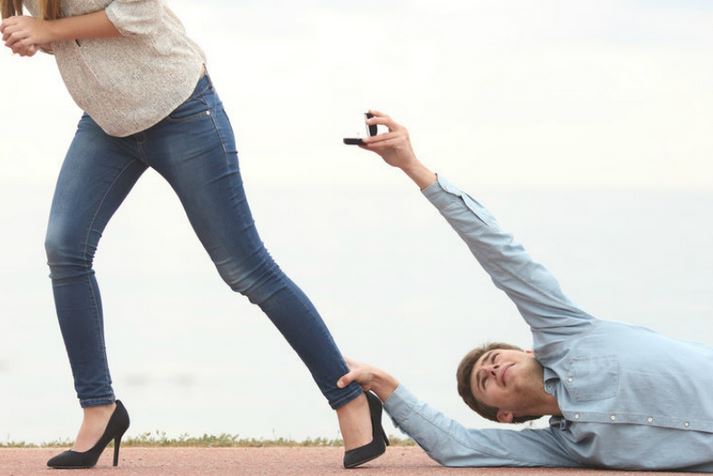 The youngest millennials are now 25 years old. They are adults, working or finishing up their studies. Today, the average millennial is starting their life. In stark contrast with the generation that came before them, however, the kids of the internet age are starting their lives alone.
Millennials continue to eschew the traditional marriages that defined their parents' generation.
Not only are most of them choosing to delay the moment they say 'I do'; a good number are opting out of saying it altogether. Marriage, it seems, is fast losing its appeal.
"I think about it a lot," admits Sophie Baraza, a lawyer in Nairobi, who just checked into the dreaded third floor. "Inevitably, the social pressure gets to me, just like the parental pressure has been getting to me. Ideally, I would like to have a partner, someone to share my life with. I'm just not sure I want to lock myself in a marriage in order to get that. I'm much too independent, so a marriage would be restricting."
Data: More Kenyans calling it quits
Sophie is one of many millennials who are hypothetically open to the idea of marriage, but who cannot see a realistic path to it, for a number of reasons.
"I'm conflicted," says Maurine Awiti, "I would love to have a family, but the marriages we see around us are not very encouraging. The married people I know are not the best advocates for it. Except for very rare cases, marriage seems like a burden, or something that is bound to fail no matter what."
It's certainly true that the numbers do not make for fun reading. Divorce is still one of the biggest arguments against marriage.
According to data from the Kenya National Bureau of Statistics, the number of married couples in 2020 was 16.7 million out of a total population of 53.8 million Kenyans, up from 12.6 million in 2014 (out of 46.7 million).
However, there was also a sharp increase in the number of divorced couples, from 10.5 percent to 17.7 percent. And this is before factoring in the explosion in the number of divorces granted by the court since the start of the Covid-19 pandemic.
The figures were rising steadily even before then; from 909 cases in 2017 to 1,009 in 2018 and 1,108 in 2019. In February (2020) alone, there were 149 divorces, which is a higher rate than any of the previous months.
Mike Amalemba, an attorney with K&K Associates, handled seven divorce cases between April 2020 and the end of the year.
"There has been a definite upsurge in the number of people filing for divorce post-Covid," he says. "Most of them cite irreconcilable differences, which is likely due to the fact that they have been in each other's space a lot more frequently than before."
The way young people see it, if so many people are failing at it, then there is something wrong with the concept.
Lost freedom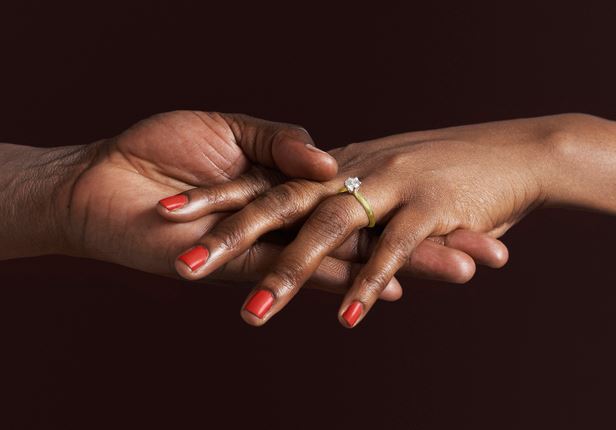 For Ivy Wangige, a student and aspiring influencer, the biggest problem with marriage is the idea of lost freedom.
"Marriage comes with so much responsibility and commitment, which I respect. There has to be compromise, too, because you're actively agreeing to give up your freedom and whatever you would have wanted to do.
"Like most people my age, I want to be wild and have fun. I can't think about marriage until I'm really ready to settle down. But I don't sweat it, either. If it happens it happens."
"Personally, I don't see what value marriage has," says Sharon Nthiga. "Looking at the society we live in today, marriage is an outdated tradition that needs to be done away with.
Women are more financially free than they were before, so they can easily choose to have children and raise them on their own. The major thing a man brings to the table is that financial security, and if a woman can do that, then why should she have to endure a bad marriage?"
Comparatively, for most young men, the relative achievements of their parents when they were their age seem impossible.
"When my dad was my age," says Edwin Kimani, a 24-year-old economics student, "he was already married and he had two children. He had been working for three years by that point, but it would not have mattered if he was not working. He was ready to start a family, and he did."
Even while admitting that theirs was a different time, Edwin's father does not understand why he won't just take the plunge.
"He thinks waiting to be financially stable is wasting time," Edwin says. "That a man will never really be financially ready for a family, you just start and figure your life out from there. But I don't see how I can do that. I need to be able to take care of myself before I can even think about bringing someone else into the picture. It's not that I want to be a millionaire first, but I should at least have enough to start saving for my kids' fees before I have them."
Financial stability. Bad examples from married couples. Loss of freedom. The list goes on and on. The cons appear to outnumber the pros by such a large margin that marriage is simply out of the question for most.
They think of opposite sex only in terms of sex
But according to Dr Philomena Ndambuki, a psychologist, counselor and lecturer with Kenyatta University, young people need to get away from their limited view of relationships.
"Many youth think about the opposite sex only in terms of sex. They rarely think about other things which are just as important, such as living together and bringing up a family."
"A relationship must have a goal. If you don't have the forward-looking focus when you start a relationship, then your interactions are always going to be surface level.
"Young people end up doing all these things within relationships, but rarely do they think about what it means for them in the long term, and how to deliberately build something with another person."
"I interact with a lot of young people, and I talk about relationships a lot with them. I help them understand that there is more to relationships than sex. What needs to happen for it to be positive and functional? What do they as young people need to think about, beyond physical attraction?"
Dr Ndambuki believes the reluctance by millennials to get married stems from a gradual loss in the culture around it, and the fact that we don't teach young people about it.
"The subject of marriage has not been forwarded to the youth properly. I teach in KU, and I teach a course on marriage and family counseling. It is not a topic that is popular anymore. You know the way our parents would sit us down and prepare us about these things; these days there are other topics young people find more appealing, like jobs and career."
"Marriage needs to be brought to the limelight. Even in church, people should be talking about it. Because marriage is the way into life. And young people should know about it."
So, how can we fix this?
"Marriage needs to be addressed," says Dr Ndambuki. "Parents, teachers, professionals, even religious leaders, they need to give this subject attention. Pastors need to teach about life just as much as they teach about salvation.
"Parents need to be aware that they are teaching their children just from the way they interact with each other. Children learn by seeing; if mom and dad don't even say hi to each other at at the end of the day, it's going to influence their perspective."
"Counselling is crucial," Dr. Ndambuki advises. "Before marriage, to help prepare people for what they're getting into, and afterwards, to help the marriage works. There shouldn't be stigma around the idea of counselling."
A happy, functional marriage definitely has benefits, even beyond the practical advantages of bringing up a family under the same roof. There are emotional benefits, too.
Perhaps, seeing how cynical millennials have become about the subject, there needs to be a shift in our thinking.
"I would be open to a trial marriage," jokes Edwin. "Maybe we get together for two years, see how that goes, and then we can talk about whether to renew our vows after that. If young people had that option, I think a lot of us would go for it. We are updating other outdated traditions, so why not this one?"
Hide your knickers
Hanging your underwear on a public clothesline makes them public property