Why married women cheat: Top Kenyan celebrities speak about entanglements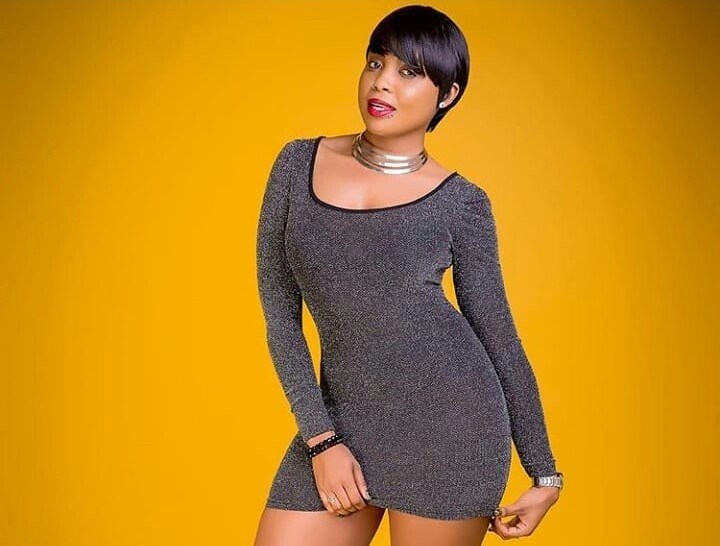 Entanglement. A word that has gained new meaning and attracted a lot of bile.
It all started after American actor Will Smith's wife, actress Jada Pinkett Smith quelled speculation around the nature of her friendship with R&B singer August Alsina, admitting that they had an affair.
During her Red Table Talk show, Jada told her husband that she and Alsina were involved in an "entanglement" when she and Smith were separated several years earlier.
Jada said that, "It's a situation that I consider private. This is a very personal journey that became very public. Four and a half years ago. I started a friendship with August and we actually became really, really good friends." She added that, "...and it all started with him just needing some help, me wanting to help his health, his mental state."
Her confession elicited a lot of criticisms bordering on whether a woman should be forgiven after cheating.
Speaking to The Nairobian, popular DJ Crème de la Crème said most couples have gone through that patch, but choose not to talk about it. It is a can of worms that most couples don't want to open.
"It is just that people don't talk about it. I have been married for 12 years and I have been in a similar situation at one point," he said, adding that different couples have different ways of dealing with issues.
DJ Crème de la Crème believes that women cheat when they feel the man is not showering them with love or giving them attention.
"If a woman is not getting attention from the husband, and maybe her driver is constantly available and sometimes even acknowledging her looks, she will start warming up to him. The same applies to men. Couples must find ways to keep their love burning to avoid being in such situations," he advised.
The DJ adds that in Jada's case, she was probably looking for some excitement. "People cheat when they are seeking distraction, others just want short time thrill, while some do it for fun. Others are looking for an escape from the traumas they face and "when they outgrow the problem at hand, they tend to go back to their spouses, but most still keep the other person as an official side chick."
He also points out that women are forgiving in nature, and have tender hearts.
"Men and women handle feelings differently. Women deal with a lot. The situation could be more traumtising for men, that is if they discover their woman is cheating. My wife forgave me for cheating and right now, we are working on making our relationship work and so far, so good. But I keep asking myself, what if she was the one who cheated? Would I have forgiven her? It is difficult to forgive a cheating woman," he added.
He says a lot of people are stuck in wrong relationships and it is about time to reevaluate their priorities. "It is never that serious, you can easily walk out instead of being stuck in an unhappy relationship, find where love lies. I don't see the point of faking being in a relationship. By so doing, you are denying yourself a chance to get into a happy relationship. I am a strong believer in love."
TV personality and singer Kush Tracey says cheating doesn't happen by accident.
"A woman cheats because they are missing something at home and are driven to cheat when they know the man is cheating. Women do not cheat unless you give them reasons to," she says, adding that, "As a society, we are structured to think that it is normal for a man to cheat. But when a woman cheats, it becomes a whole different kind of scandal."
Kush says if a relationship is not defined, then that's when entanglement can happen.
"When you define a relationship and have that conversation and promises of what you will be able to entertain, you can gladly walk in. However, a lot of people fear having the conversation," yet when people are in a committed and well-defined relationship, there is bound to be respect and high regard for the relationship and partner.
"A broken person needs to communicate and have a conversation, but if you can't be honest with someone, it is not worth it," she says.
According to dance hall artist KRG The Don, couples cheat when they feel like the relationship has lost the flame of love and romance. "Sometimes the pressure is too much, and some people do it for fun. I don't think cheating is a thought-out process. Men will just cheat for the sake of it. "
He says cheating is not new to men, but that it is very difficult to understand how women cheat.
"Men do not invest in something they don't intend to keep for long. They do not invest emotionally. They do it for the fun, it's a pleasure that does not last long," he adds. He observes that, "Women plan before they cheat, they invest emotionally, and this hurts more to their spouses compared to men who just wake up and find themselves in the scene."
Comedian Terrence Creative (Lawrence Macharia) says it is better to part ways than to be caught in an entanglement, arguing that, "If someone is not happy, it is better to just walk out. People cheat out of anger, and others are just having a rebound."
For him, entanglement is unacceptable. "That is not possible. If my spouse gets into such a situation, I'd rather they just go," he says.
"In the African culture, polygamy is acceptable. A woman is not supposed to play around, it is very wrong for a woman," he says, adding that most women who cheat are normally seeking revenge, "but two wrongs don't make a right, it gets worse. It hurts more when a woman cheats."
"The entanglement thing is not for Kenyans! People will fight," says Terence. "How does a woman have two men? It is not okay for a woman to do it, that's just the patriarchal society we are born in."