Prof George Magoha was a no-nonsense lecturer: Says Dr Mildred Mudany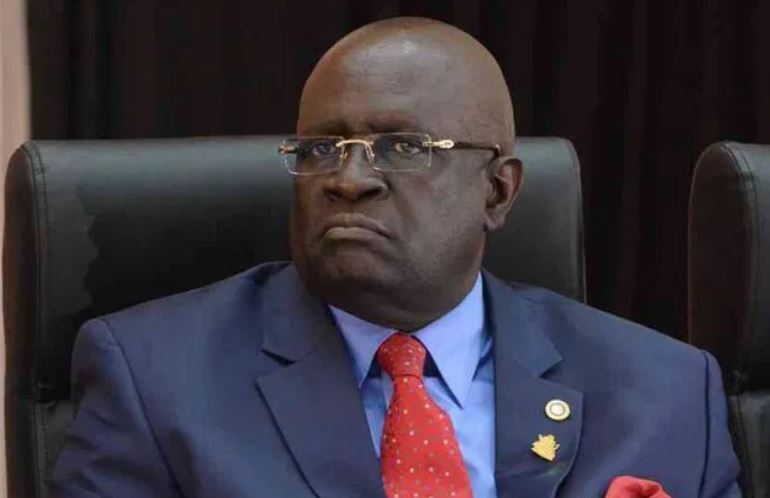 Kisii University acting chancellor Dr Mildred Mudany was Education Cabinet Secretary Prof George Magoha's student during her undergraduate years at the University of Nairobi. In an interesting narration, she said pursuing her Bachelor's degree in Medicine and Surgery between 1984 and 1989 were the toughest years she ever faced in her academic journey.
This, she said, resulted from harsh lecturer-student relationship during that time.
"Prof Magoha was my lecturer. It was not easy to study back then. I remember one time during a ward round, one of the professors (name withheld) asked a female classmate who had made her hair with ribbons, a question which she could not answer," she said.
Adding: "The prof told her to stop 'decorating a head without nothing'."
Speaking during the university's graduation ceremony, Dr Mudany shared with the graduands how the learning environment has changed. She urged students to take advantage of the changing dynamics and benefit from lecturers. She went ahead to tell them of how students were exposed to harsh marking of exams where the responses they gave in class contributed towards the final score in a particular unit.
"For every correct answer, one would get a mark and on the contrary, for every wrong answer a mark was deducted from the final score. It was much easier to fail than to pass," she added.
Despite being exposed to such tough conditions, Dr Mudany, who was the Christian Union chairlady during her time, says that one of the lecturers that she feared most was the one who would call out names of those who failed exams in class.
"Our names were called out whenever we failed in exams and luckily, this hardened us. The current lot of students are lucky because lecturers are now more encouraging than what we went through," she said.
She also narrated how she had to use the staircase up to the seventh floor to access the lecture room because students back then were not allowed to share a lift with their lecturers.
"If you saw a lecturer in a lift, you had to use the stairs. You could not share a lift with them," she added.
University Vice Chancellor Prof John Akama, on the other hand, advised students to explore new grounds and look for greener opportunities outside the country.
"You are going to confront so many daunting challenges like the shrinkage of job opportunities, poor economy and the ravaging global Covid-19 pandemic. Broaden your horizons and go for job opportunities universally," he said.