renowned video vixen: I sold mituma clothes to make pocket money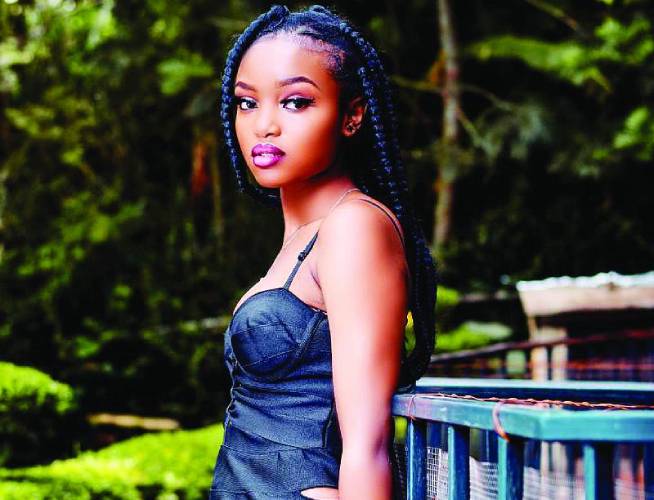 Stephen Mburu spoke video vixen Edijah Mwai about her campus years. Here's the full interview.
Where did you study? I went to Mount Kenya University, main campus for a Bachelor's Degree of Science in Mathematics.
Favourite/worst unit: Mathematics was my favorite unit. I am fascinated by numbers and I love learning to solve new sums each day. My worst unit was Topology. I found it complicated.
Favourite/worst lecturers: I did not have any worst lecturer since I loved them all in equal measure.
How was life in campus generally? It was both fun and challenging in equal measure. However the most interesting part was the independence and freedom that I had. It was a time for discovery, making mistakes and learning from them.
How did you make money in campus? I made money by selling mitumba clothes to students and doing ladies' nails. I would source my clothes from Gikomba market at a cheap price and sell them for a profit.
How was dating in campus? It was a bit challenging. There were a couple of fine guys to choose from and sometimes I almost found myself with someone who was in another relationship. So I ended up fearing dating while in campus.
What do you think about campus relationships? They are full of deceit and most of the campus lovers are not loyal to their partners. However, the few relationships that work past campus time might last.
Where did you hang out on weekends? I would focus on modelling activities and also participate in community development tasks such as visiting children's homes.
Classmates you will never forget and why? Peter and Joyce. They always got my back and the fond memories were when they saved for me a seat whenever I would be late for class.