Campus life: President Uhuru's adopted son prepared me for celebrity lifestyle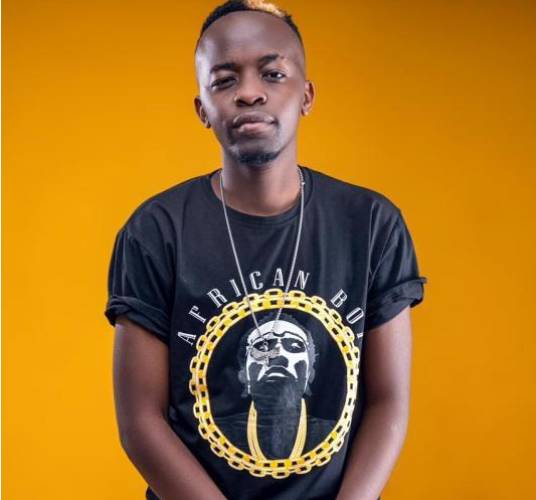 Campus Years- contemporary gospel musician Joseph 'Jrafa' Musau spoke to Stephen Mburu about life in campus.
Where did you study?
I went to Multimedia University to pursue a Bachelor's degree in Film and Animation.
Did you have any favourite/worst units?
HIV/AIDS was my favourite unit because it impacted lots of necessary life skills that I needed by then. Macro Economics was my worst since I never liked complex Maths and graphs.
Best/worst lecturer
My best lecturer was Nathan Asiago but I didn't have any worst lecturer. I liked all of them, despite the massive assignments.
How was life in campus generally?
Campus life was memorable. The social life molded me, showed me different aspects of life and made me discover my talent and how to commercialize it. Life was good in campus though it was also tiresome due to the early mornings and late nights working on assignments and my music.
How did you make money in campus?
I linked up with a few people who introduced me to gospel music and I happened to get gigs that I performed on the weekends.
How was dating like in campus?
I didn't date in campus. I was not mature enough to comprehend what my responsibilities were in a relationship so I opted to stay out of it. I saw so many of my friends cry out of heartbreaks.
What do you think of campus relationships?
Campus relationships are 50-50. There are some which work while others don't. So it's not a guarantee to get your partner there, but many find it worth risking.
How did you spend your weekends?
I used to spend most of my time at the club house where I swam in the company of my friends.
How did you spend your free time?
Most of my free time we used on doing assignments, group works, attending concerts and having fun.
Classmates you will never forget and why?
Radol Eleyne, Chacha and Dj Bigdun believed in my talent and supported me all through. Otongolo 'President Uhuru's son' also prepared me for the celebrity lifestyle.