I am not my hair, says dreadlocked University of Nairobi student President Eddie Mwendwa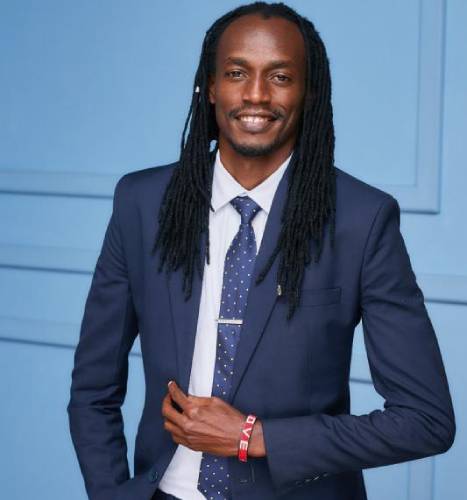 Eddie Mwendwa, students president from the University of Nairobi talks to Stephen Mburu about how he keep-off campus girls who admire him.
You're the first University of Nairobi student leader donning dreadlocks. How does it make you feel? When I was elected, many had their reservations about my hairstyle, including the administration. However, dreads are just a hairstyle like any other and they don't interfere with my leadership abilities.
How do girls perceive you as a leader?
There are some who are attracted to my power and 'wealth', but it's among the temptations that come with the job. I go by the mantra "starve your distractions, feed your focus."
How do you handle girls who flirt with you?
I ignore them. I have one girl who loves and cares for me and so it's easy for me to beat the temptation.
Some students feel the new University of Nairobi Students Association (UNSA) is not as tough as it was before. What happened?
Yes, it is not as tough as SONU but that is not our making. UNSA is a fruit of political participation in Parliament and not a creation of the student leadership. Remind me to table that once I am in Parliament, but for now, we work with what we have.
Have you finally gotten a slice of the creamy leadership cake?
The idea that student leaders 'eat' money meant for campus projects is just a stereotype borrowed from national level leadership. I have never touched UNSA money. If anything, I have been forced severally to dip into my pocket to run projects affecting students.
Students think you're a 'softie' president, how come?
In past years, there was no room for consultation unlike today where we have embraced an open-door policy. However, that does not limit us from holding demos when things are not alright on campus.
What does your future in politics look like after campus?
Honestly, I am not a "politician" as many would want to see it. In fact, I joined campus politics about two months to the elections and despite the fact that I would love to practice my legal profession, I wouldn't mind trying my luck in politics. That said, I am a free spirit and I don't like making long term plans as they limit my life. My focus is on my law career.