Campus millionaire: I received Sh250,000 from President Uhuru Covid package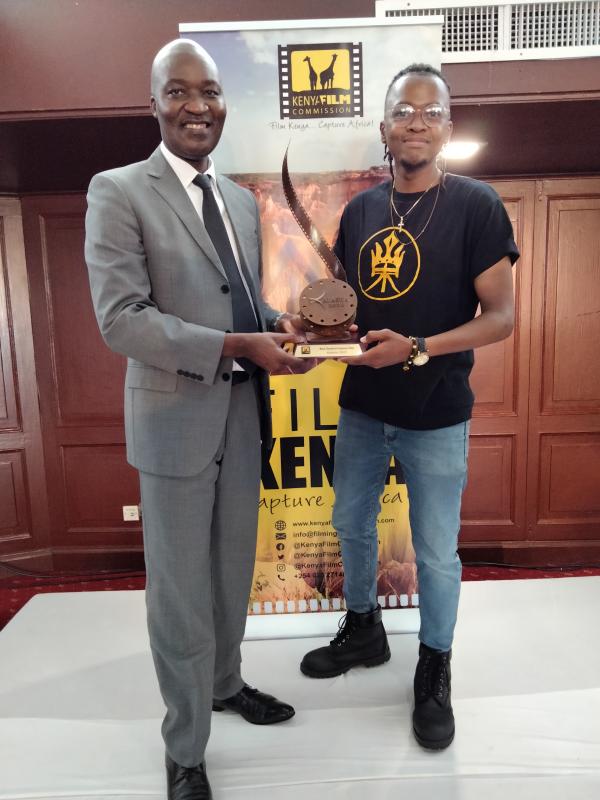 We have heard stories of freshers who join university to pursue ambioguous courses which they have no interest in. Others pursue courses which are later branded 'redundant' or 'unmarketable'.
This was the case for Eastmond Mwenda, who enrolled in Moi University in 2016 to pursue a course in Arts. No further guidance was provided to the first year, who was expected to choose 'anything' from the wide array of units under the Arts programme. Worse still, Mwenda had never dreamt of pursuing an arts-related career, but having scored a B+, he had no other option but to pick what was on the table.
"I wanted to be a pilot but when I received an admission letter showing that I was to do an arts course, I accepted and was ready to face what was before me," Mwenda told Campus Vibe.
He finally settled for Film and Media Studies, a course that he later came to find out was a blessing in disguise. In a short four years, the course has shot Mwenda to fame and millions in rewards. He recently clinched the 'Best film student' award at the Kalasha Film and TV Awards 2020, thanks to his short film dubbed 'The Case'.
Mwenda's journey began in 2016 when he started shooting short comedy videos, aka vines, using his phone and uploading them on his YouTube channel. Three other students joined him but their partnership didn't last long after they parted ways due to 'different' ideologies.
"I then came up with my production company - TBE Productions - in 2017 and I started taking photos on campus. I bought my first camera using my personal savings," he added. Two years later, he had started producing commercials and short films that landed him awards and a lump sum of money.
"2020 stood to be my flourishing year. I raked in millions from commercials and adverts that I produced. I didn't think schools would be re-opened this early," he said.
For him, he utilised the free time offered by the nine months disruption of learning due to the Covid-19 pandemic to grow his company. By the time students were recalled, Mwenda was in the process of building his physical studios in Mombasa, a project he has paused in order to resume studies. He says that during the break, he also received Sh250,000 from President Uhuru Kenyatta's stimulus package that was directed to artists.
"I used the money majorly to buy better equipment like sound recorders, tripods and professional lights. The rest of the amount was used to cater for a short film I was making by then," he told Campus Vibe.
Having pocketed millions from his work, Mwenda still maintains that he won't live past his student life as he takes one day at a time.
"Nothing has changed much in my lifestyle. I will still eat at vibandasky, if I have to. I will still keep my friends since they have been with me when I was starting," he added.
Hide your knickers
Hanging your underwear on a public clothesline makes them public property